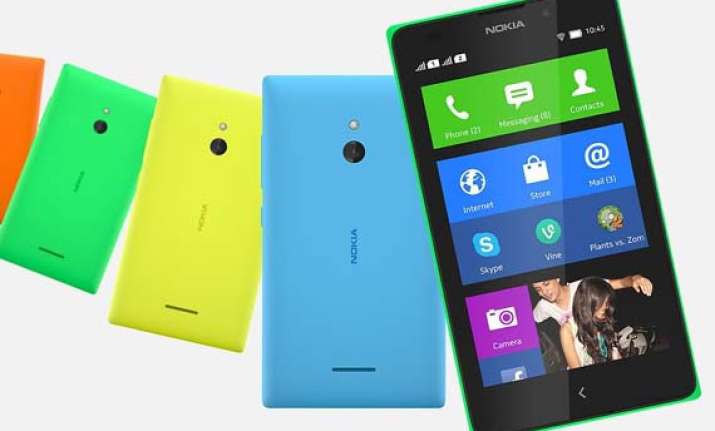 New Delhi: Nokia has revealed that two of its recently announced Nokia X series smartphones, the Nokia X+ and Nokia XL, will come with 4GB MicroSD cards pre-installed unlike the Nokia X. That means users of these phones will never have to worry about their internal memory needs.
Finnish handset maker Nokia had earlier said it will roll out two new Android-based devices X+ and XL in the second quarter (April-June) of this year.
The company recently launched Nokia X in India with a price tag of Rs 8,599. The Nokia X is a low-end device and comes with a four-inch screen with an IPS display, a three-megapixel rear camera, 512MB of RAM and 4GB of storage.
The X+ has the same four-inch screen, but adds an SD card slot, with a 4GB microSD card included. There's 768MB of RAM, 4GB of storage and a three-megapixel rear camera.
The XL has a five-inch screen, 768MB of RAM, 4GB of storage, and two cameras: a two-megapixel front-facing camera and five-megapixel rear equivalent.
All three run dual-core 1Ghz Snapdragon processors from Qualcomm.
Nokia uses a "forked" version of Android 4.1 Jelly Bean using Nokia/Microsoft's own custom interface and suite of applications. This results in a homescreen and app drawer navigation mimicking Windows Phone with a vertical scrolling tile interface and a right-to-left swipe to bring up a list of apps. The device comes integrated with Nokia and Microsoft services like Outlook, Skype, HERE maps, Nokia Music and so forth.