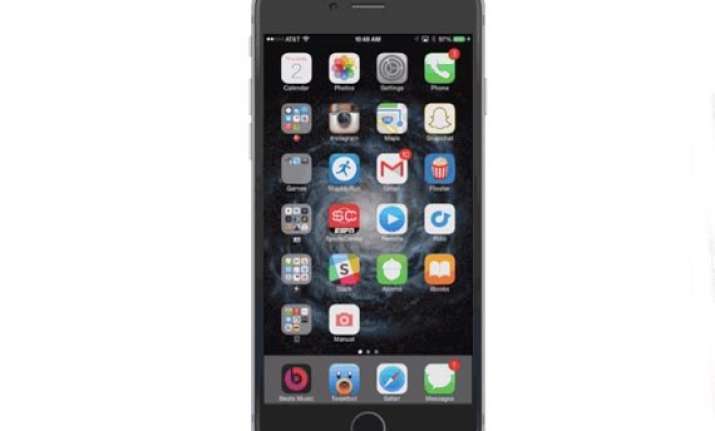 New Delhi: Apple has rolled out iOS 8.1 to iPhones and iPads, fixing many of the problems introduced by its latest software update and bringing Apple Pay support (only for iPhone 6 and iPhone 6 Plus) to US users, iCloud Photo Library beta, Camera Roll, Continuity, and more.
iOS 8 is the company's second major release of a mobile operating system under the guidance of Federighi and head designer Jony Ive. The company released iOS 7 last year with an updated typography, color schemes and a flatter design concept, as well as a new control center.
The iOS 8.1 update is now available for download, and is available for the iPhone 4S and later models, the iPad 2 and later models, the fifth-generation iPod touch, and the third-generation Apple TV.
To download the software, go to Settings > General > Software Update on your iOS device. It's only 126MB to download — much less than the 5.7GB needed to get iOS 8.
The most striking feature of iOS 8.1 is Apple Pay mobile payment service. The service makes use of the dedicated secure chip and NFC connectivity in the new smartphones to communicate with retail terminals. The iPhone 6 and iPhone 6 Plus feature a 'Secure Element' to store credit card data on the smartphones, as well as a 'Device Account Number' unique to each iPhone. This allows the US-based iPhone 6 and iPhone 6 Plus owners to use their smartphone to pay for goods at the 22,000 stores that support the service.
Another big feature of iOS 8.1 is the return of Camera Roll. With the release of iOS 8.0, Apple killed the Camera Roll. But iOS 8.1 allows users to resurrect the classic Camera Roll album after it was replaced by the Recently Added photo.
The update also brings iCloud Photo Library Beta to the public to replace Photo Stream. The feature allows you to store all your photos and video on iCloud.com so you can view them from other devices.
Those with a Macbook running Yosemite will also be able to make use of new Continuity features included in iOS 8.1.
Another interesting feature of the new update is SMS relay which allows Mac users to receive messages from non-iPhone wielding friends on their laptop or desktop computer. Instant Hotspot lets you connect your iPad or Mac to your iPhone easily by selecting it in the list of available WiFi networks.