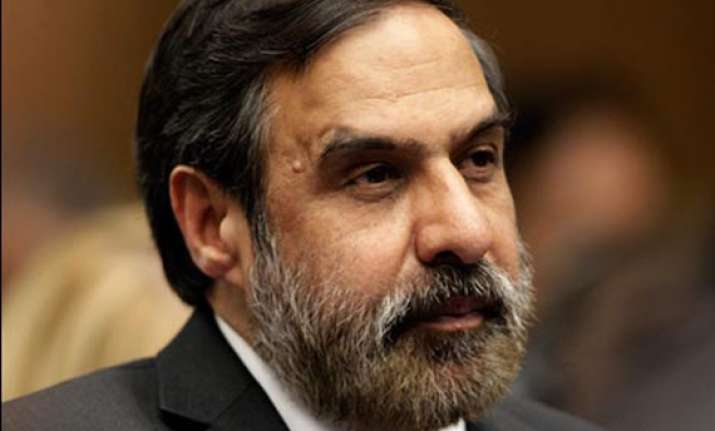 New Delhi, June 9: India, on Friday, said it had not violated any multi-lateral trade agreement by issuing compulsory licence for patented anti-cancer drug — Nexavar — to be produced and sold at a much cheaper cost in the country.
"...India has done nothing, which is violative of any multi-lateral agreement...India has and shall always respect the treaty that it has entered into but do what is correct and what is in public interest," Commerce and Industry Minister Anand Sharma said here.
The Minister, who was speaking here at a FICCI function, was responding to a query on concerns raised by multinational drug makers over India's patent protection laws.
In March, Hyderabad-based Natco Pharma was allowed to manufacture and sell cancer-treatment drug Nexavar at a price over 30 times lower than charged by patent-holder Bayer Corporation, under compulsory licensing (CL).
The German firm has already filed an appeal against the Indian Patents Office's order with the Intellectual Property Appellate Board.
As per the WTO agreement, a CL can be invoked by a national government, allowing someone else to produce a patented product or process without the consent of the patent owner in public interest.
"India has an IPR regime, which is as good as the IPR regime of any other country. It is fully TRIPS-compliant...when it comes to exercise the CL provisions, this is the flexibility under the WTO's TRIPS agreement," Mr. Sharma added.
The Minister also said the developed nations had invoked CL 63 times.
"In case of India, this was the process of adjudication. It was not executive invocation," he added.
He said that around the same time when India had issued the CL for anti-cancer drug, "the U.S. government, through an executive order, placed an order with Indian company for anti-cancer drug." The licence granted to Natco was under Section 84 of the Indian Patent Act, which is in compliance with the TRIPS agreement of the World Trade Organization.
Natco was allowed to sell the drug at a price not exceeding Rs.8,880 for a pack of 120 tablets required for a month's treatment as compared to a whopping Rs.2.80 lakh a month charged by Bayer for its patented Nexavar drug.