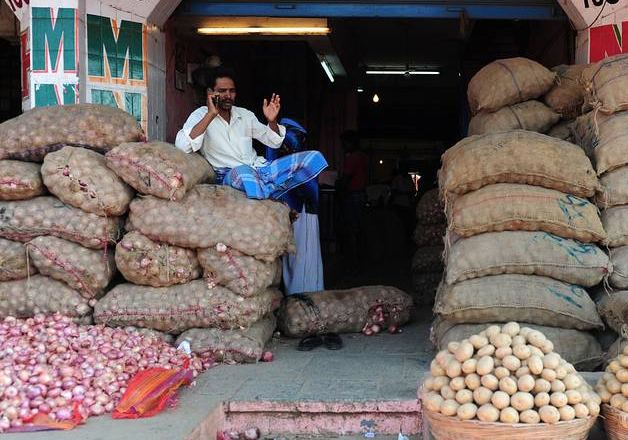 A top Japanese financial holding company has predicted that India's wholesale price inflation (WPI), which surged to a 30-month high of 5.25 per cent in January, will continue to rise in the next three month.
In its reports, Nomura said that the inflation is likely to average around 4.4 per cent in 2017, much higher than 2 per cent in 2016.
WPI inflation rose to a 30-month high of 5.25 per cent in January from 3.4 per cent in December as rising global crude oil prices spiked domestic fuel cost, even as food prices moderated.
This was the second consecutive month when inflation has risen, notwithstanding the cash crunch following demonetisation.
"The (WPI) acceleration was entirely supply-push – led by higher commodity prices—rather than demand-pull; but it also suggests rising pressure on profit margins," Nomura India chief economist Sonal Varma said in the note.
The report said there was no sign of demand-driven inflation, as prices of manufactured products such as wood, leather, non-metallic mineral products, machinery and machine tools and transport equipment fell month-on-month in January.
Given weak domestic demand following the demonetisation, demand-side pressures are unlikely to emerge in the immediate future. However, increase in commodity prices and its lagged effect on WPI, suggests WPI inflation will see an uptrend.
"...WPI inflation will rise in the next three months before the inflation rate tapers off," the report said, adding that "we expect WPI inflation to average a much higher 4.4% y-o-y in 2017 versus the 2% average in 2016".
Moreover, CPI inflation is also likely to start rising for reasons like higher food inflation (due to the ongoing remonetisation and higher minimum support prices) and steady core inflation (due to rising rural wages).
On the policy front, Nomura expects the RBI to stay on hold throughout 2017. The Reserve Bank in its policy review meet on 8 February kept key interest rate unchanged at 6.25% and said that it is awaiting more clarity on inflation trend and impact of demonetisation on growth. The next meeting of the MPC is scheduled on 5 and 6 April 2017.
With PTI Inputs