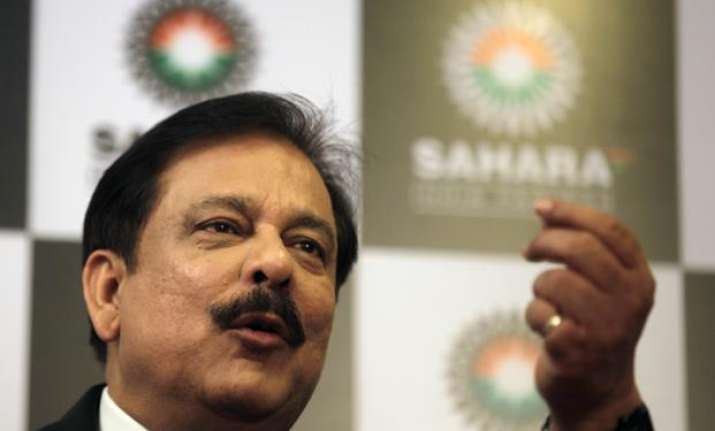 New Delhi: The Supreme Court today directed the market regulator Securities and Exchange Board of India (SEBI) to appoint an agency to sell the 86 assets held by Sahara Group after the group expressed its ability to furnish the amount required to free Chairman Subrata Roy from jail.
Roy was arrested in March 2014 over its failure to comply with an apex court order to refund the money it had raised from small investor through bonds later deemed illegal. The SC had in June 2015 said that the group needed to repay an amount of Rs 36,000 it owed to small investors.
The process for liquidation of Sahara's properties could begin as early as next week. It will also cover Roy's release from jail. The top court had sent Roy to jail over two years after he failed to arrange Rs 5,000 crore in cash and Rs 5,000 crore in bank guarantees.
Though Roy has now paid the cash component, he has not been able to come up with bank guarantees. Chief Justice Thakur said only the sale of Sahara properties will now solve the problem.
However, SC has asked SEBI not to liquidate the group's assets at rates below 90 per cent on the prevailing circle rate. The market regulator will have to seek the top court's nod in order to sell assets at lower rates.
According to the top court's directives, SEBI will appoint an agency to work out the mechanism for the sale of properties which are stated to be worth Rs 40,000 crore. The Sahara Group has major hotels overseas including the Plaza in New York and the Grosvenor House in London, besides vast real estate assets in India
The entire process would be undertaken under the supervision of former Supreme Court justice BN Agarwala and Sahara would be kept informed about the steps being taken for the sale of its properties.
Sahara Group had sought the top court's nod to go ahead with the sale of four of its hotels and the Formula One team.
The court has posted the matter for hearing on April 27.