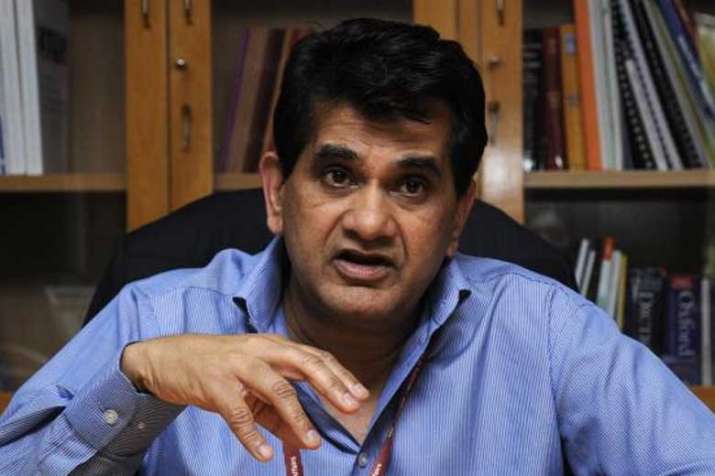 Throwing his weight behind introduction of direct benefit transfer scheme for electricity, NITI Aayog today said if the country had the guts to carry out the "unprecedented" task of demonetisation, it should also have courage to introduce DBT in power distribution. 
It also said that in order to bring efficiency in the power distribution sector, which is largely government owned, it has to be privatised in the long term. 
"If this country has had the courage, determination...to do the mammoth, unprecedented task of doing demonetisation... and a huge, huge revolutionary move forward, then the country must have the courage and responsibility to introduce direct benefit transfer for electricity," NITI Aayog CEO Amitabh Kant said. 
He was speaking at the India Energy Forum here. 
"No consumer should get electricity without DBT," he said, adding that "force this on consumers that every individual should pay. Therefore, clear DBT is the call of the day in the power sector. Without that nobody should get electricity". 
The DBT scheme is used for cooking gas (liquefied petroleum gas or LPG). Under the scheme, LPG cylinders are sold at market rates and those eligible get the subsidy amount directly in th .. 
Kant further said that "the sector will become efficient if it works on a very simple priciple...that is either you perform or you perish". 
He also said that there was a need to create a complete new eco-system of regulators that are totally independent. 
"Bring the regulators who have the courage guts and determination to ensure that prices are market-related," he said. 
He also stressed upon the point that unless metering is done at the lowest levels, the power sector will not survive. 
"Forced metering. If you do this, power sector will automatically change," he said. 
Kant also said so that the country gets away with the usage of diesel, and an environmental pollution tax should be forced on that. 
Besides, he added, the use of coal should be encouraged as it has a lifetime of just 10 years. "Ten years down the line nobody will consume coal. It will impossible for India to consume coal due to international pressure." 
Kant said: "India cannot grow and progress without manufacturing. Manufacturing cannot grow without energy. Energy needs radical change. It is in the midst of a vicious circle. This vicious circle needs to be broken."