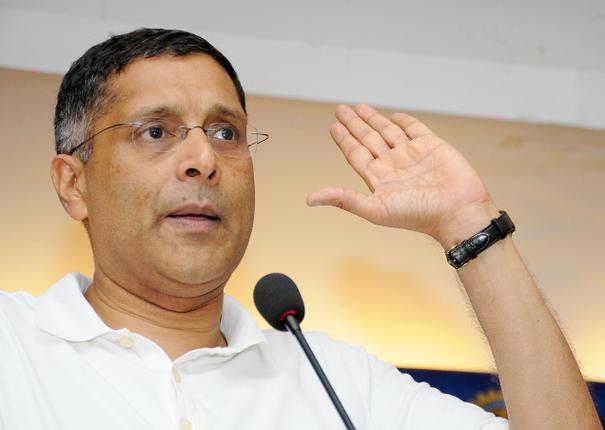 The Economic Survey 2016-17 has pointed out that the developments surrounding the appointment of new RBI Governor were among the factors last year that weighed down on the Indian markets. 
The Economic Survey, prepared by Chief Economic Advisor Arvind Subramanian, further said that many global and domestic factors including Brexit and US Presidential elections impacted Indian markets.
"Global and domestic factors had a sizable impact on the performance of the Indian markets. Some of the closely watched developments were the Brexit, the US Presidential elections as well as policy announcements by the US Federal Reserve and the RBI,"  the Survey said.
"In addition, other factors which weighed on market sentiment included the policy decisions taken by the OPEC (Organisation of the Petroleum Exporting Countries) regarding oil production and the appointment of the new governor of the RBI," it added.
Urjit Patel was appointed as the RBI Governor in August last year succeeding Raghuram Rajan, whose tenure was marked with tough measures to control inflation and headline-making statements.
In a surprise move, Rajan had announced that he would not be seeking a second term in June last year. Rajan, who went on to earn a reputation of being an outspoken critic on various economic and even non-economic issues, was under attack from some quarters for what they termed as his priority on inflation control at the cost of growth.
According to the Survey, the FPI outflow was not a phenomenon associated with Indian markets alone as FPIs pulled out of most EMEs (Emerging Market Economies) in a big way due to higher returns in advanced economies.
Meanwhile, Subramanian said the Survey has benefitted from the comments and inputs from officials, including Rajan and Patel.
The Survey was tabled by Finance Minister Arun Jaitley in Parliament today.
(With PTI inputs)