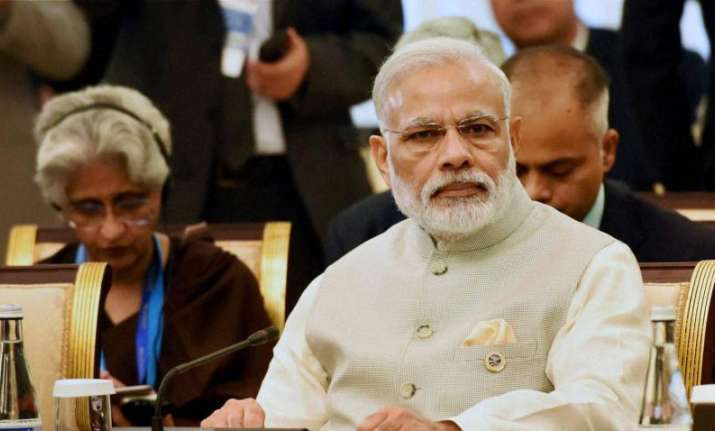 Former Finance Secretary CM Vasudev, in an exclusive interview to India TV Digital, opined that Union Budget 2018 is likely to focus on short-term goals with an aim to please the populous. 
Even as Prime Minister Narendra Modi recently clarified that the budget this year will not aim to woo voters, the former finance secretary believes that Modi government's last full-fledged budget would have a heavier dose of populism as the saffron party looks determined to pull out all the stops in general elections next year.
"Budget making is always a mix of short-term and medium-term goals. It is also an occasion for the government to unveil its reform agenda and commitment", CM Vasudev stated.
With more focus laid on short-term goals, the Budget is likely to be populist in nature as this will be the last full budget before national elections, he added.
Crediting the saffron party for "some good announcements" in the budget last year, the Former Finance Secretary, however, said it was "overtaken by major reforms like demonetization and GST".
In this context, he pointed out that a growth strategy based on private sector and export-led growth should have been better articulated and incentivised in the 2017 budget. 
Talking about the much-debated issue of job creation raised time and again by the opposition, he said that it is a consequence of economic growth. He then called upon the Modi government to incentivise employment intensive sectors like manufacturing, housing together with skill development of people entering the job market. 
While businesses remember the pledge taken by PM Modi in 2015 for bringing down corporate taxes in order to improve the country's investment climate, they are still kept in waiting even as Budget 2018 nears.
The former finance secretary too seemed to be in favour of a cut in corporate tax leading to higher growth triggered by greater investment, thus resulting in the creation of more jobs.
"Reduction in corporate taxes which are amongst the highest in the world is needed as more savings in the corporate sector can lead to more investment which can lead to higher growth and creation of more jobs," he said.
Currently, a corporate income tax (CIT) of 30 percent is applicable to an Indian company with an income of less than Rs 1 crore, and 40 percent tax is levied on foreign companies.
Farmers' issues, agricultural distress too has been of a major concern in the current scenario, which saw BJP and the Congress at loggerheads a number of times.
Talking about the current state of agriculture sector in India, CM Vasudev said that the agricultural distress this time is related to farmers not getting remunerative prices for their produce and not to crop failure related problems.
He further said that the government's focus should be on improving support prices and reducing input costs, while at the same time focusing on the creation of nonfarm jobs like dairy, poultry, piggery, fisheries that will reduce the dependence of farmers on agriculture. 
"The current situation of 60% population being dependent on agriculture which now accounts for only 15% of GDP is not sustainable," he added. 
The former finance secretary also spoke to India TV on the Railway Budget, which was merged with the Union Budget last year breaking away from the 92-year-old tradition.
He stressed on the Railways' requirement to have large investments to upgrade their infrastructure.
"At the same time corporatisation of manufacturing activities like units for locomotive and wagons manufacture etc will provide more transparency in railway operations and also improve efficiency," CM Vasudev further said.
The Budget 2018 is expected to be a tough balancing act for the Narendra Modi government. Keeping the question open till tomorrow-Will it be populist or reformist? 
Watch this space for more!