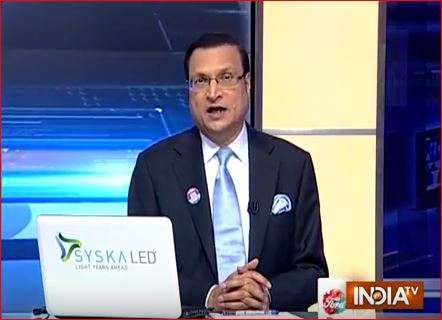 The tragic train accident that took place in Amritsar on Friday evening during Dussehra celebrations is truly spine chilling. It was a disaster in the making and it raises several questions about our system.
 
Railway officers claim that the crowd had gathered on the tracks despite the gates remaining closed at Joda Phatak crossing, because two trains were to pass at that time. But local eyewitnesses have a different view. 
 
There are some disturbing questions that remain, and the nation needs answers. One, the Dussehra effigy burning event used to take place at that spot every year, which was close to rail tracks, then why didn't the administration took steps to control the crowd? 
 
Two, why didn't the local railway officials sent employees to stop the crowd from spilling over the rail tracks ?  
 
Three, the railway crossing gate may have remained closed, but why weren't the local residents alerted by railway officials about two trains passing through simultaneously?
 
Four, when railway officials knew that a Dussehra event was taking place close to the rail tracks, why wasn't the speed of train reduced ? 
 
Five, two trains were to cross the tracks at that time, and local railway officials had prior information. Then, why didn't they take the initiative to caution the crowd that had gathered on the tracks ? 
 
Six, since the Dussehra event was well publicized, why didn't the railway officials at Amritsar station delay the crossing of the trains till the event was over ? 
 
Seven, Why was there no coordination between the local administration and railway officials? 
 
Eight, why didn't the local police fail to keep people away from rail tracks ? 
 
And Nine, the last question: If Dr Navjot Kaur Sidhu was present at the event, why did she leave in haste and did not stay back for rescue operations?
 
These are questions,  and we shall continuously try to seek the right answers.
Watch the full episode here: 
Aaj Ki Baat: Monday to Friday, 9 PM
India's Number One and the most followed Super Prime Time News Show 'Aaj Ki Baat – Rajat Sharma Ke Saath' was launched just before the 2014 General Elections. Since its inception the show is redefining India's super prime time and is numerically far ahead of its contemporaries.