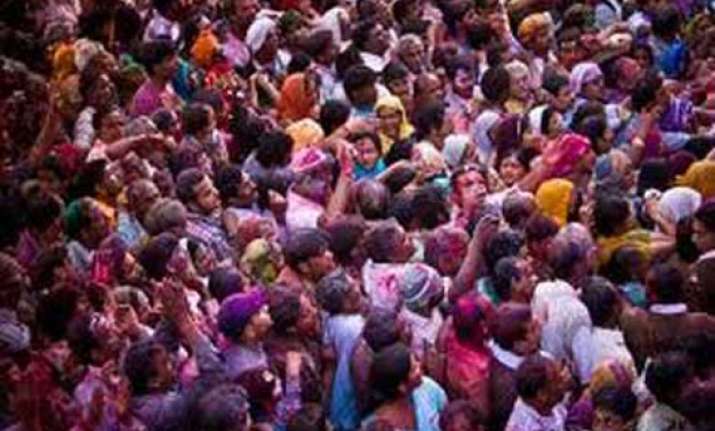 Mathura, Sep 23 : Three female devotees died in a late night stampede at the famous Radharani temple at Barsana near Mathura on early Sunday morning as thousands of devotees thronged on the occasion of Radhashtami, the birthday of Lord Krishna's consort Radha. 
While the district magistrate Sameer Verma said the three ladies died of suffocation, eyewitnesses said there was a big stampede as devotees began falling on one another.  
"Most of the policemen were busy standing in front of pedestal fans. Had they been alert and managed the crowd, this tragedy could have been averted", said one devotee.
Twenty devotees were sent to Mathura district hospital for treatment. One of the female devotees who died was from Faridabad, Haryana.
As devotees continued to fill up the Radharani Temple premises, there was a stampede among the  jampacked crowd at around 5 am.  
There was dancing and bhajan singing throughout the night as the priests fixed the time of "birth" of Radha at around 4 am. By this time, the crowd had swelled to unmanageable proportions, eyewitnesses said.