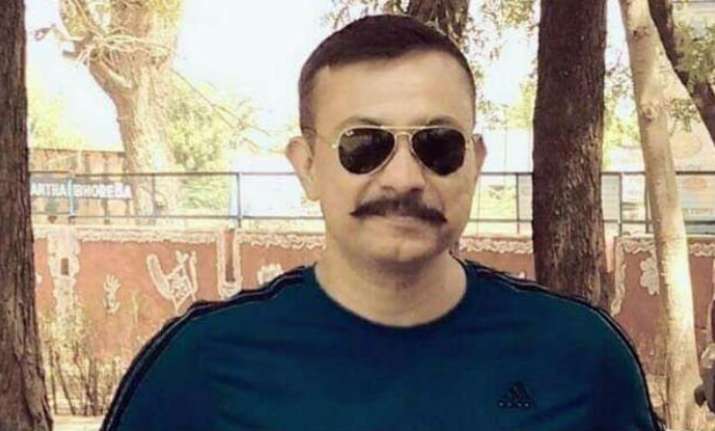 This looks like a Bollywood film plot where the hero while fighting bad people gets seriously injured and slips into coma but miraculously recovers when the script demands.
Something similar happened to this brave-heart CRPF commandant who had slipped into coma two months ago while fighting terrorists. Chetan Kumar Cheetah, a commanding officer at CRPF's 45th battalion was sprayed with nine bullets during the gun battle. However, the gunshots could not kill him. The seriously injured commandant was rushed to the Military hospital in Srinagar and later airlifted to AIIMS Trauma Center, Delhi. The courageous soldier miraculously survived to tell his tale. Doctors say his vitals are stable and he is conscious.
According to a report on the Times of India website, the doctors at the AIIMS trauma centre, where Chetan spent a month in ICU, said that he is fit to be discharged. When he was brought in, the 45-year-old had bullet injuries in his head, his upper limbs were fractured badly and he also lost one eye.
The report quoted the doctor as saying, "His GCS score, a test to gauge the severity of brain injury, was M3. He was in deep coma. Now his score is M6. He is conscious and all vitals are stable". In a press briefing, the AIIMS doctors said: "CRPF's Chetan Cheeta is fit to go home, requires rehabilitation. His strong will power helped him fight back and recover."
The encounter took place in the Hajin area of Bandipora district of Kashmir on February 14, where Cheetah got injured. At least three soldiers and allegedly a top Lashkar-e-Taiba (LeT) commander were killed. The terrorists reportedly had received prior information about the attack on their hideout.
Doctors say that the fact that the commandant was a fitness enthusiast helped him recover fast. His body was able to withstand such horror and violence inflicted on him. He fought and came back to life. His bravery is of the highest order.