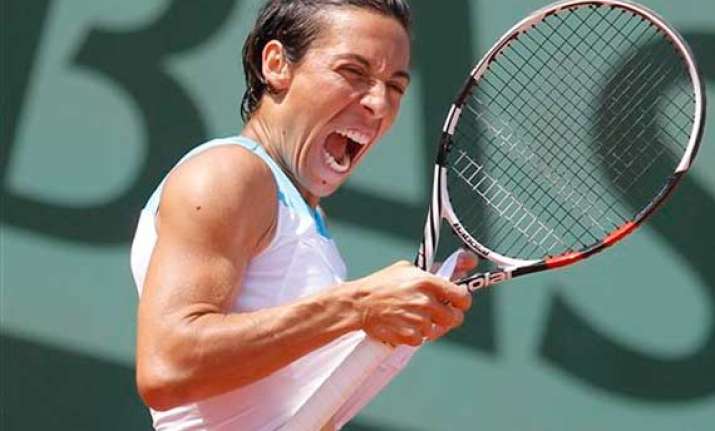 Paris, June 2: Mikhail Youzhny was having such a bad day in the third round of the French Open that he felt the need to apologize, right on court during the match.
The 27th-seeded Russian scraped the word "SORRI" into the clay with his foot in the middle of his 6-0, 6-2, 6-2 loss to No. 6 David Ferrer on Saturday.
Youzhny is also well-known for another on-court meltdown. In 2008 at the Sony Ericsson Open, Youzhny whacked himself in the head with his racket three times after losing a point. The antic left him with a thick stream of blood running from his hairline down his nose.