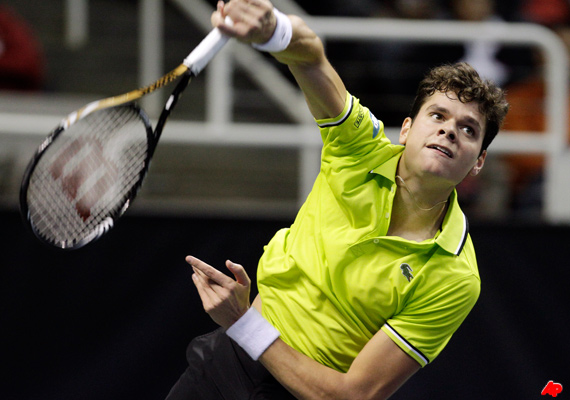 San Jose, California, Feb 20: Milos Raonic captured a second straight SAP Open championship Sunday, rolling past Denis Istomin of Uzbekistan 7-6 (3), 6-2 behind a powerful serve nobody in San Jose could solve.

Raonic (Rau-nitch) ripped only seven aces in the final but took control of points from the start, turning the tournament into a serving exhibition in the climate-controlled conditions of an indoor arena.

The Canadian has dropped only two service games in two years in San Jose.

After hip surgery following a slip on Wimbledon's grass last year stalled his season, Raonic is rising rapidly again.

The 21-year-old began the tournament ranked 32nd and will head to Memphis next week as one of the favorites.