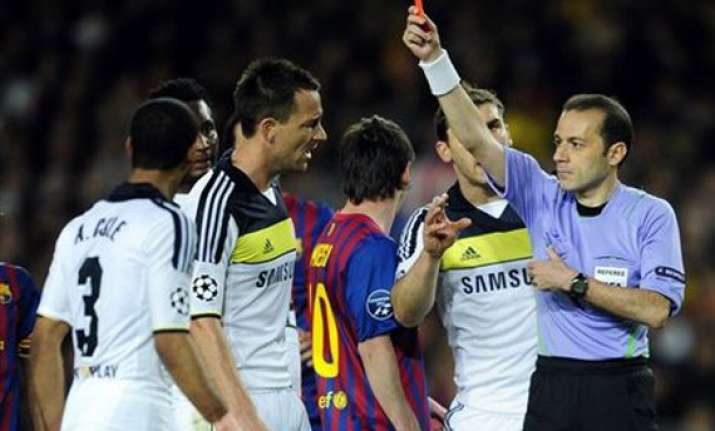 Poland, Jun25: UEFA has appointed referees Cuneyt Cakir and Stephane Lannoy to handle the European Championship semifinals matches.
UEFA says Turkish referee Cakir will handle the Spain vs. Portugal match on Wednesday at Donetsk, Ukraine.
Lannoy of France will referee the Germany vs. Italy game on Thursday in Warsaw, Poland.
Both will be refereeing their third matches at the tournament.