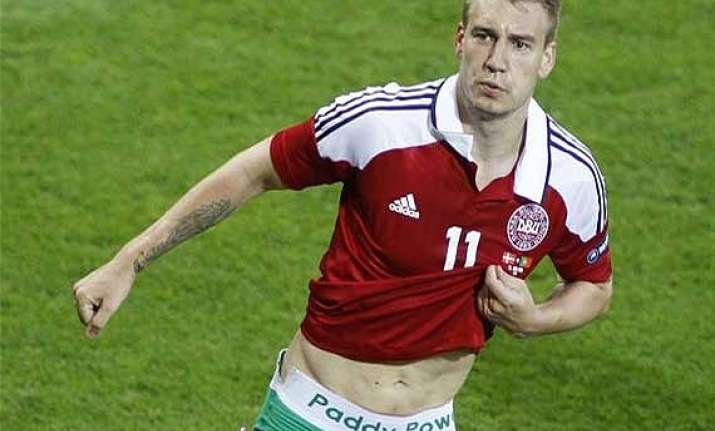 Poland, Jun 18:
UEFA has banned Denmark forward Nicklas Bendtner for one 2014 World Cup qualifying match for revealing an unofficial sponsor's name on his underpants while celebrating a goal at the European Championship.
UEFA said its disciplinary panel also fined the Denmark forward 100,000 ($126,000).
Bendtner can appeal the decision. UEFA tournament rules for Euro 2012 bar any sponsor advertising on players' kit.