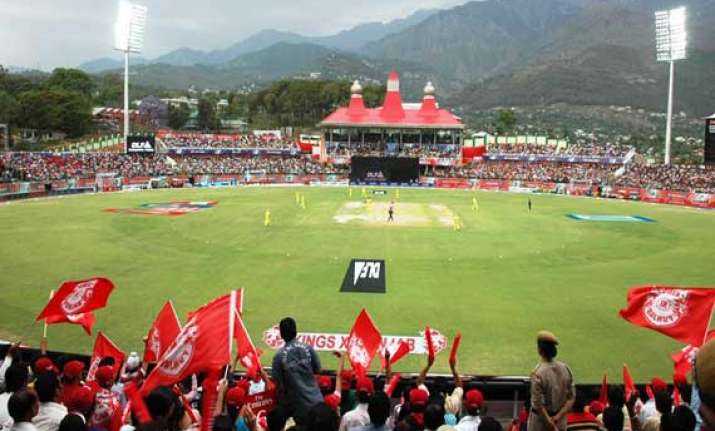 Shimla:  The Himachal Pradesh High Court Thursday fixed Nov 5 to hear the state cricket association's petition challenging the government decision to cancel the land lease of its picturesque stadium in Dharamsala and its players' five-star residential complex.
The decision of the division bench of Chief Justice A.M. Khanwilkar and Justice Kuldip Singh came after the state's counsels sought time on the matter.
The government had already moved a caveat.
"As the caveator-respondents are already appearing in this case, nothing survives in this application. The same is accordingly disposed of," the bench observed.
During the argument, advocate general Shrawan Dogra pleaded for short accommodation on the ground that the state has decided to engage a special counsel to espouse the cause of the state in the matter.
Himachal Pradesh Cricket Association (HPCA) counsel, opposing the state's contention, said this matter cannot be delayed and the state should be directed to restore possession of the property taken over unilaterally by it.
The HPCA Wednesday challenged the state government decision on the ground that it was given proper opportunity to be heard before the decision was taken.
The government Oct 26 cancelled the lease of lands given to the HPCA, then a society and now a company, and took possession of the international cricket stadium and its residential complex in Dharamsala and lands allotted to it at Bilaspur, Nurpur, Kotkhai and Shimla towns.
The state Vigilance and Anti-Corruption Bureau has registered two cases against the HPCA, administered by BJP MP Anurag Thakur, who is the son of former chief minister Prem Kumar Dhumal, and now investigations are on.