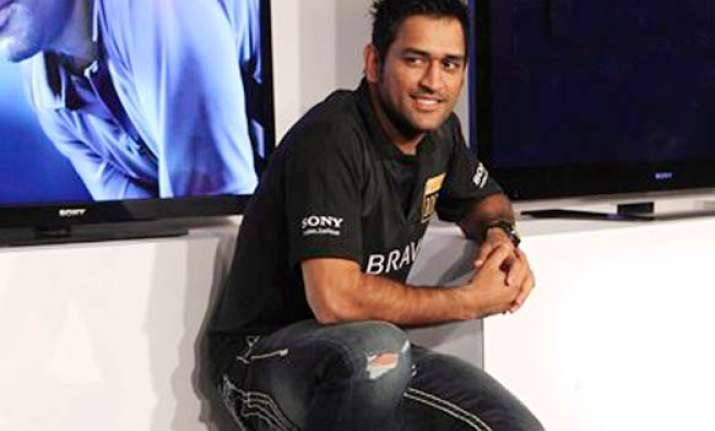 Mirpur, Feb 18: The shocking defeat against Bangladesh in the World Cup four years ago will not have any impact now, according to Indian captain Mahendra Singh Dhoni who said the team will go into the tournament opener against the same opponents without any baggage of the past.
"Frankly, I have never thought about it, but we obviously don't want a repeat," Dhoni said today.
Dhoni was a part of the Indian team led by Rahul Dravid and coached by Australian Greg Chappell, which suffered a humiliating five-wicket defeat at the hands of Bangladesh in their opening match that ultimately resulted in India's ouster from the previous edition of the World Cup in the West Indies.
Admitting that this time the team is in a better frame of mind going into the cricket extravaganza, Dhoni said there was no extra pressure on the cricketers playing in the sub-continent.
"Being a co-host will always bring a lot of expectations. But we do not get bogged down by expectations," said the wicketkeeper-batsman on the eve of the day-night clash at the Sher-e-Bangla stadium.
"The important thing is to do the process right. We always look to put more emphasis on the process, rather than on winning, and this is what has made us a successful team," he added.
India certainly start as favourites tomorrow, having won 20 of their last 22 one-dayers against the Tigers but Dhoni refused to write-off their opponents.
"Bangladesh is a good side with three very good left-arm spinners. They rely a lot on spinners, especially in the sub-continent where slow bowlers get a lot of help," said the skipper of the number one Test team and number two side in one-day format. PTI