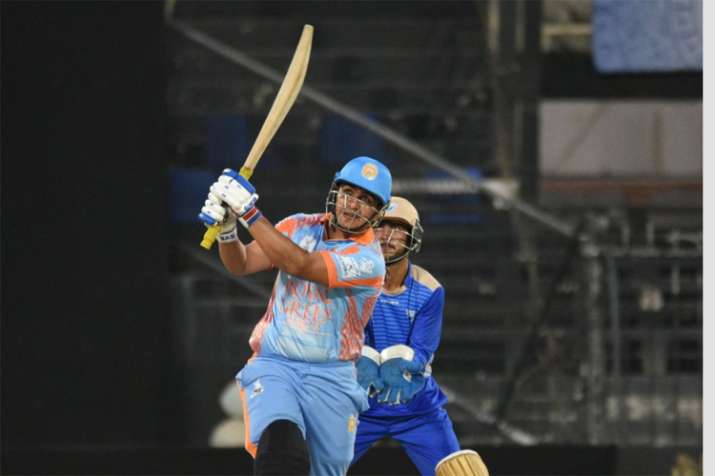 The first season of Afghanistan Premier League is already creating buzz in cricket world. Afghanistan's young lad Hazratullah Zazai shocked the world with his unreal batting performance by hitting 6-sixes in an over. Playing for Kabul Zwanan, Zazai came as an opening batsman and smashed 62 runs in just 17 balls.
It was the fourth over of the match when Zazai took charge over Balkh Legends left-arm bowler Abdullah Mazari and smashed six gigantic sixes in his over and collect 37 from it which also included one wide delivery. Zazai destructive show ended in vain as Balkh Legends win the match by 21 runs at Sharjah Cricket Stadium on Sunday.
This match today is all about making new records. The flamboyant batsman Hazratullah Zazai has smacked 6 sixes in an over. Got his fifty in just 12 balls. #APLT20 @ACBofficials #BalkhVsKabul pic.twitter.com/KN1s5MJY5y

— Afghanistan Premier League T20 (@APLT20official) October 14, 2018
Rising Star Zazai, joined the prestigious list of iconic players who have done the same in different formats of cricket. The list includes legends like Sir Garfield Sobers, Herschelle Gibbs, Yuvraj Singh, Misbah Ul-Haw and young lads like Ravindra Jadeja and Alex Hales.
The 20-year old Zazai was on the top of the world after achieving the feat in front of his idol 'Universe Boss' Chris Gayle who was on full fire for Balkh Legends and scored 80 runs.
In the post-match presentation, Zazai said," "It was a surreal moment for me to perform in front of my idol [Gayle]," Zazai said after the match. "I was just trying to play my natural game and did not in any way think of outshining anyone.
"It is a proud moment for me. It is a very enjoyable moment for me that my name is now linked to so many big names of the game, who are really legends of the game. I am thankful to Almighty Allah for helping me score the 12-ball fifty."