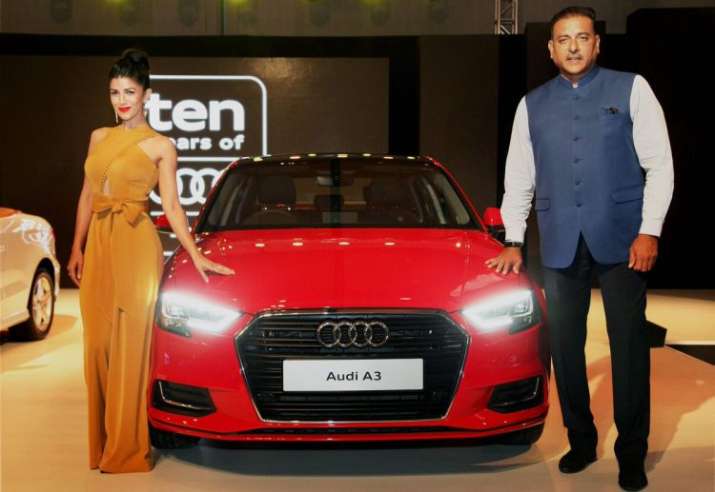 Indian cricket team coach Ravi Shastri on Tuesday quashed rumours of dating Bollywood actress Nimrat Kaur, calling the entire episode " the biggest load of cow dung."
Shastri's reaction came just a day after the rumours of him dating Nimrat started doing rounds on social media. Some of the media reports claimed that Shastri and Nimrat have been seeing each other for over two years while keeping their relationship status hidden. 
The couple has been spotted together on multiple occasions and was roped in by a German luxury carmaker for promotion in 2015.
Shastri, who is currently engaged in India's tour of England along with the national team, told mid-day over the phone, "Nothing to say when it is the biggest load of cow dung."
"Cow dung says it all," he repeated to dismiss all the rumours. 
Well before Shastri, Nimrat quashed the media rumours with a sarcastic tweet on Monday.
"Fact: I may need a root canal. Fiction: Everything else I read about me today. More facts: Fiction can be more hurtful, monday blues exist and I love ice cream. Here's to trash free happy days ahead," she tweeted.
Fact: I may need a root canal. Fiction: Everything else I read about me today. More facts: Fiction can be more hurtful, monday blues exist and I love ice cream. Here's to trash free happy days ahead✌🏼✨

— Nimrat Kaur (@NimratOfficial) September 3, 2018