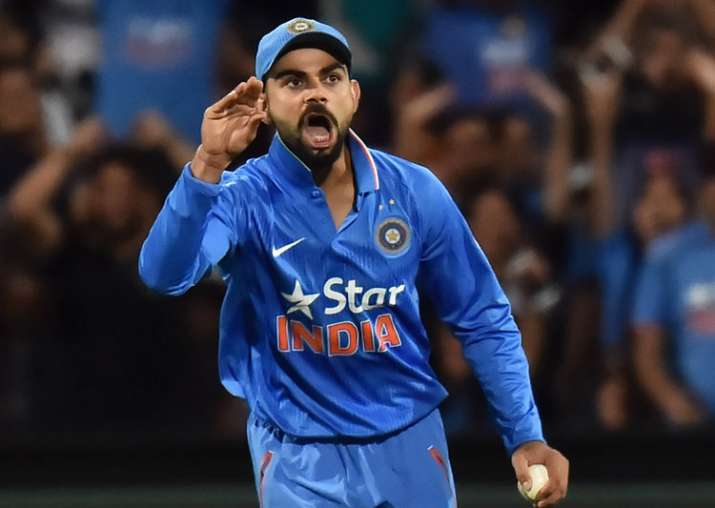 Former India opener Virender Sehwag said sledging is an important part of the game and that there will be no entertainment left in cricket if players are barred from expressing their emotions on the field. Sehwag, who has himself been part of many intense on-field moments during his 14-year international career, however feels that the players should never cross the line while sledging. The "Nawab of Najafgarh" also supported India captain Virat Kohli's aggressive nature, saying it was necessary to give it back to the opposition whenever required.  (MS Dhoni is still winning you matches, he should play in 2019 World Cup: Virender Sehwag to India TV)
"Sledging is an important part of the game but you should never cross the line. However, if there's no sledging, there won't be any enjoyment left in the game," Sehwag told India TV during an exclusive chat.
The explosive batsman, who had once said he cannot forget the sledging he faced during his debut match against Pakistan in 1999, opined that players should avoid getting personal while sledging.
"You can sledge about somebody's technique, bowling action or batting stance but it should not get personal," he said.
Sehwag, a true blue Delhiite, also felt that there was nothing wrong in Kohli's approach of giving it back to the opposition. He said Kohli is naturally aggressive and likes to play his game in the same manner.
"I think it is Virat Kohli's aggression which comes out during his celebrations. You can't call it sledging. And when somebody from the opposition sledges him, hwe gives it back and it is necessary to give it back. But I feel it should be controlled aggression," he said.
Sehwag also said the Indian captain will soon come out of his lean patch.
"I don't have any problem with Kohli's loss of form because I know when he will score, he will make it big and win games for India," he said.
(With inputs from India TV Sports correspondent Vaibhav Bhola)