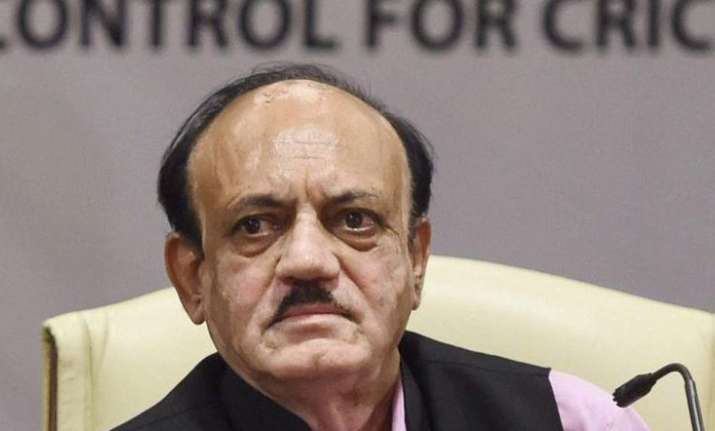 Board of Control for Cricket in India (BCCI) acting president CK Khanna promised swift action after a man drove his car onto the pitch during the Ranji Trophy match between Delhi and Uttar Pradesh at the Airforce ground in Palam, a major security breach which left both the players and officials dumbfounded. 
The man, who identified himself as Girish Sharma, claimed he was lost and did not see any security personnel. 
His claims though weren't justified by his deliberate swerves to drive over the pitch twice, completely ignoring attempts from players and umpires to stop him.
Talking to India TV, Khanna admitted that this was indeed a serious breach in security.
"It is a serious lapse in security. The Services Sports Control Board should take full responsibility of the issue and should take action so that this kind of incident never happens again in future," Khanna told India TV.
Khanna said a probe has been ordered into the incident and promised strict action. 
"I will talk to my colleagues in the BCCI to ensure that this thing is never repeated in future. Action will be taken on this.
"We are yet to get full details on the matter and we will take action the moment we know everything," he added.
The incident occurred at around 4.40pm, 20 minutes from close of play after the match officials took the half-hour extension to make up for the over-rate. 
A number of international players like Gautam Gambhir, Suresh Raina, Ishant Sharma and Rishabh Pant were in the field when the incident took place.
The match referee deemed the pitch "playable" after examining the potential damage. The match will begin as scheduled on the final day at 9.15 a.m.