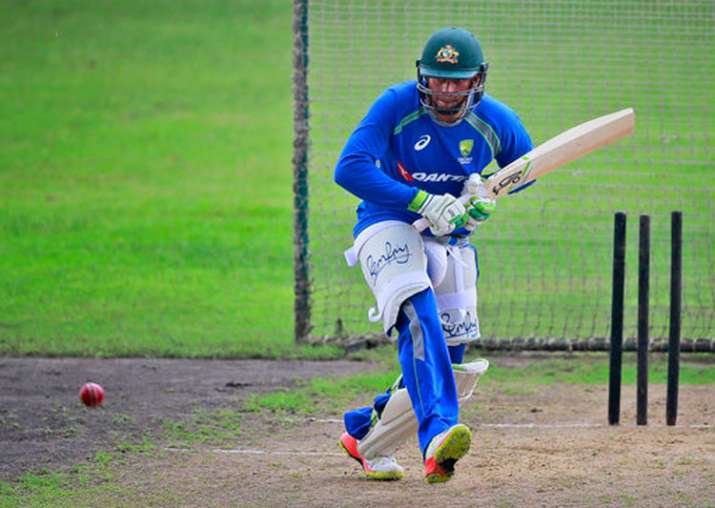 Australian batsmen have been batting in the nets without their front pad on to combat a Dhaka pitch that will offer assistance to Bangladesh's spin attack.
"I think the main thing is to basically use your bat," allrounder Glenn Maxwell said. "If you don't have the safety of your front pad, it makes you get your leg out of the way and actually use your bat."
"I think it is more about refining your defense and making sure you trust the fact that you can hit the ball and not hoping that your pads are there just to save you," he said.
It's a tactic the Australians experimented with during Justin Langer's tenure as batting coach in 2012.
The first of two Tests in the series begins on Sunday in Dhaka.
Maxwell said his team will be wary of the threat of Bangladesh fast bowler Mustafizur Rahman and left-arm spinner Shakib Al Hasan.
While he touted Shakib as the most influential player of Bangladesh, he said Mustafizur remains at his menacing best despite a drop in pace.
Maxwell had the chance to watch the action of Mustafizur at the Indian Premier League in 2016.
"Mustafizur is obviously the exceptional bowler we faced during the IPL during his breakthrough season," Maxwell said.
"I suppose his pace dropped off as he played a bit more Test cricket. He is still an outstanding bowler who has the ability to swing it and has an unbelievable change-up slower ball."
"He is not your conventional left-arm seamer. He is obviously got a very flexible wrist with which he can flick it in the last moment. It looks exactly the same either it is his bumper or his slower ball. It is a hard thing to pick up."