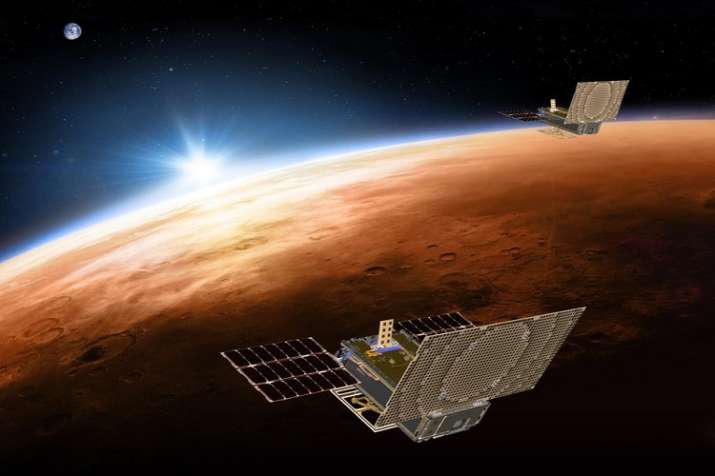 A pair of tiny experimental satellites trailing NASA's InSight spacecraft all the way to Mars face their biggest test yet. Their mission: Broadcast immediate news, good or bad, of InSight's plunge through the Martian atmosphere on Monday.
Named WALL-E and EVE after the main characters in the 2008 animated movie, the twin CubeSats will pass within a few thousand miles (kilometers) of Mars as the lander attempts its dicey touchdown.
If these pipsqueaks manage to relay InSight's radio signals to ground controllers nearly 100 million miles (160 million kilometers) away, we'll know within minutes whether the spacecraft landed safely.
NASA kept the CubeSats about 6,000 miles (10,000 kilometers) away from InSight during the 300 million-mile (483 million-kilometer) journey to Mars to prevent any collisions or close calls.
The mini satellites were just as far from each other for the same reason.
The elbow room in this "very loose formation," as chief engineer Andy Klesh describes it, has varied during the mission and is narrowing as the spacecraft draws ever closer to Mars.