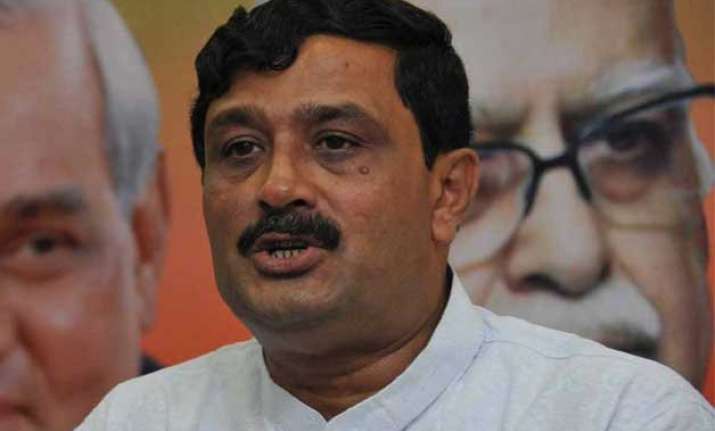 Kolkata: Faced with revolt over distribution of party tickets for upcoming municipal election, BJP West Bengal president Rahul Sinha, who was gheraoed, today warned that no dissent and indiscipline would be tolerated and strong action would be taken.
Sinha, who was gheraoed in his office by dissident party workers, told a press conference here that already three party members who were involved in yesterday's unruly behaviour outside party office have been expelled.
"I completely stand by the workers of our party's Howrah unit who beat up those activists who were creating a drama outside the party office," Sinha said.  Sinha claimed that most of the people involved in the demonstration outside the party office were hooligans of other political parties, who had come to malign the BJP leadership.
Asked if the infighting would act against the party's fortunes in the upcoming polls, Sinha said, "No, I don't think so. Contrary to it, I feel it will send out a message that the BJP is a tough party and won't tolerate any kind of indiscipline."
Sinha also rubbished speculation that yesterday's fracas would create an impression that the party leadership was incapable of handling party cadres and therefore would not be able to look after the KMC if voted to power.  He also dismissed newspaper reports that the Bengal unit leaders were summoned by the party high command over yesterday's incident.
"This is completely fabricated news. This meeting in Delhi was planned long back at the house of Union Minister Nirmala Sitharaman," Sinha said.
For the last one week protests have been held outside the BJP state headquaters by a large number of party workers over alleged irregularities in ticket distribution. The protesters accused that a section of state leaders were taking money in exchange for tickets.
Sinha has challenged the protestors to prove allegations of corruption against the state leadership.