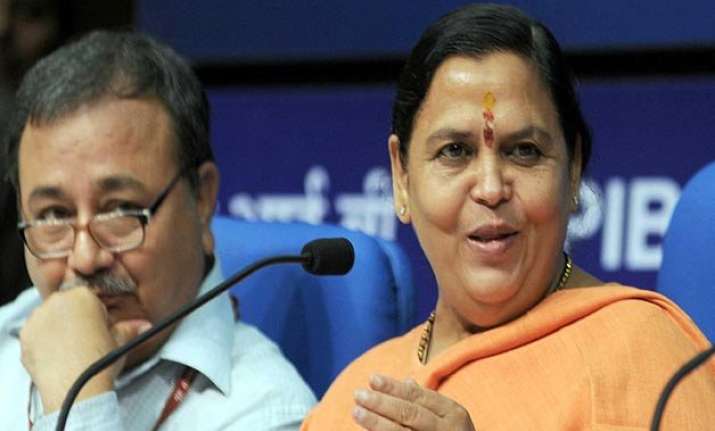 New Delhi: Seeking to address apprehensions voiced by some states over interlinking of rivers, Union Water Resources Minister Uma Bharati on monday said water meant for irrigation in respective states would not be used for the project.
"We will be only using the water which the states are currently unable to utilise that is wasted and flowing into sea. We won't use the water which is used by states for irrigation," she said.
Bharati was addressing a press conference on the annual India Water Week to be inaugurated in Delhi today.
"We will only increase their irrigation capacity not decrease. The water which is now unused and wasted will be used for interlinking purpose. We will also solve their concerns about areas being submerged and rehabilitation," she added.
Stating that the Centre was able to execute three interlinking river projects including Damanganga-Pinjal and Ken-Betwa in a short span of time, she recalled that a task force has been constituted for the interlinking of rivers.
Bharati said some states have raised apprehensions over the project and steps are being taken to address them.
"The opposition is about certain things. If we sort them out, there is no opposition at all except one or two very strong opposition, which came in during parliamentary debate. That was from Kerala but we are going to talk to them also," she replied to a query on opposition from some states.
Bharati further said that she would be visiting the Northeastern states in the first week of February and hold talks with the Chief Ministers of that region.