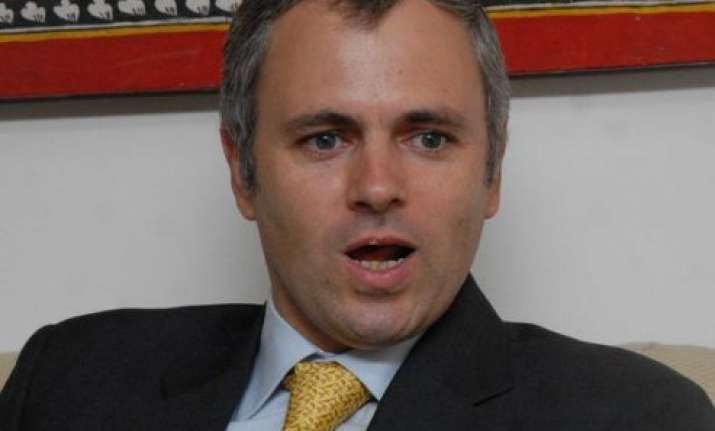 New Delhi: While the voting figures were changing every minute during the election results' earlier today, a lot of tweets from various authorities created hilarious twists in the heated scenario.
In a bid to win the rat race that who will break the news first, media agencies and authorities tend to make such mistakes.
The comic situation arose when National Conference's chief Omar Abdullah's tweet was doing rounds on social media in which he congratulated his competitor Ashraf Mir on winning Sonawar seat. He congratulated him by tweeting "Congratulations to Ashraf Mir for his victory in Sonawar. I wish him & the people all good luck for the next 6 years. He's now my local MLA (sic)".
Also Read: No post-poll alliance with BJP: Omar Abdullah
In no time after this tweet, a news agency, proactively, declared that he had lost from his other seat Beerwah also to which Omar had to retort in this manner –
"Dear @Indiatoday please don't be so quick to write my political obituary. Request you check Beerwah result again. Thank you. (sic)"
He further tweeted, "And how!!!!! Thanks for correcting :-) "We stand corrected." a little later.
In another scenario, a news channel in hurry to break the news first, tweeted, "Jammu and Kashmir Chief Minister Omar Abdullah wins Beerwah assembly seat by a margin of over 1000 seats.(sic)"
(Note '1000 seats' and not votes!) This became quite amusing and even people started making fun of it.
Last but not the least, at the end of all the commotion, Omar Abdullah tweeted again, "Thank you to all of you gloating over my premature defeat in Beerwah, it's made the victory even sweeter:-"
Don't know whether it is acceptable or not but sometimes such situations de-stress the otherwise gripping situations however, it is advisable to still be careful with words which can easily make or mar anybody's public image.