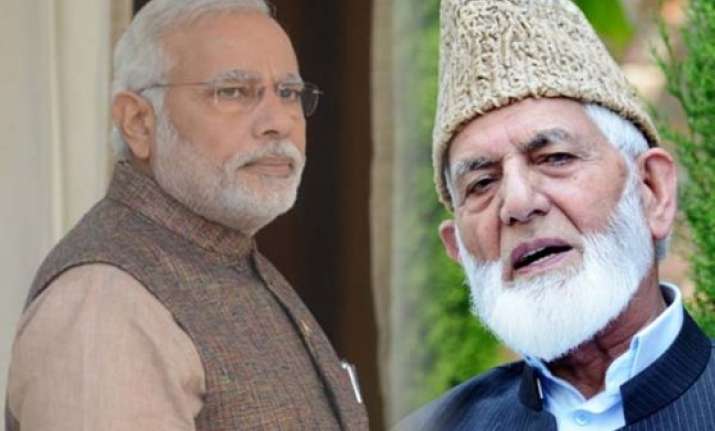 Srinagar: Hurriyat Conference led by Syed Ali Geelani has called for complete shutdown on October 23 (Thursday) Diwali to protest the visit of Prime Minister Narendra Modi to Kashmir.
A Hurriyat spokesman issued a statement saying, instead of Eid, the Prime Minister has selected Diwali to visit the state. He alleged that the Centre has shown apathy in providing adequate relief to the flood victims of Kashmir.
He said: "The winter season has set in and the homeless people will find it very tough to live in winter. If the aid and help would have come in time, as has been the case in Andhra Pradesh, the homeless people of Kashmir would have reconstructed their homes."
Meanwhile, continuing with its relief distribution among the flood-hit victims, the Central Relief Committee of Tehreek-e-Hurriyat ion Tuesday distributed different relief items among 150 affected families of Nayakpora Padshahi Bagh and Balgarden areas of Srinagar.