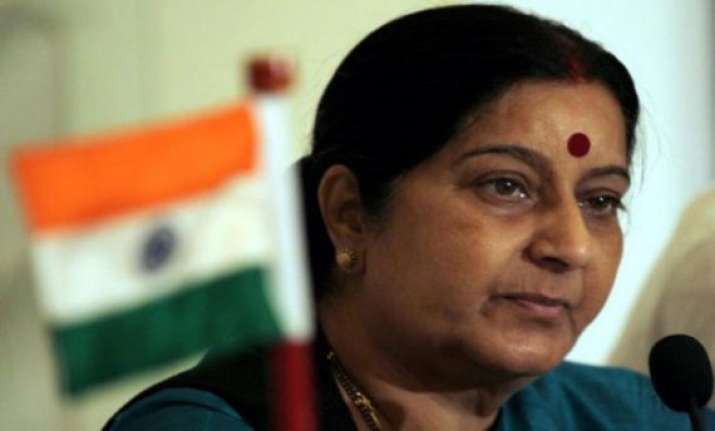 Ahmedabad: Union External Affairs Minister Sushma Swaraj today took stock of preparations for the forthcoming Pravasi Bharatiya Divas (PBD) at Kankaria Lake and Sabarmati Riverfront in the city as well as Mahatma Mandir in Gandhinagar.
Swaraj was also accompanied by Minister of State for External Affairs General (Retd) V K Singh and Gujarat Chief Minister Anandiben Patel.
"I came here to see the ongoing preparations for the Pravasi Bharatiya Divas. I first went to Kankaria followed by the Riverfront and Mahatma Mandir. Pravasi Bharatiya Divas is very special for us, since we would also be celebrating the 100th anniversary of Mahatma Gandhi's return to India from South Africa," Swaraj said.
"Thus, we want to celebrate this event on a grand scale, which is why I came personally to supervise the preparations," she said.
The main event of Pravasi Bharatiya Divas would be held at Mahatma Mandir between January 7 and January 9, while some cultural events are scheduled to take place at Kankaria and the Riverfront.
Prime Minister Narendra Modi would officially inaugurate Pravasi Bharatiya Divas on January 8, while Vice President Hamid Ansari would be present at the closing ceremony on January 9.