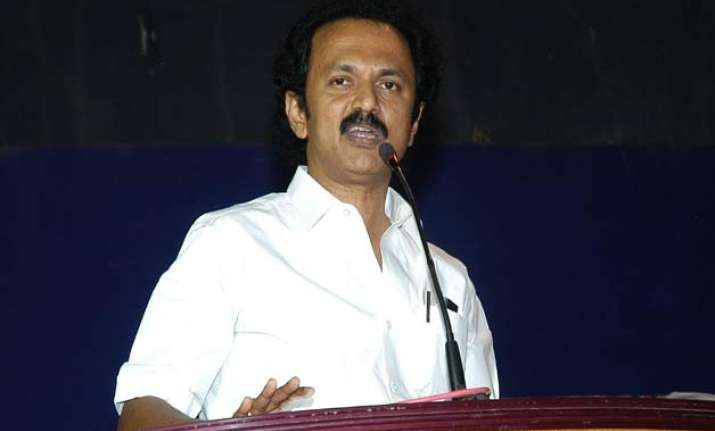 Chennai: Taking exception to JD (U) leader Sharad Yadav's sexist remarks about South Indian women in the Rajya Sabha last week, DMK Treasurer M K Stalin today said it was 'shameful' when politicians make 'derogatory' comments.
"It is a politician's duty to maintain decorum when speaking in Parliament. It is shameful when they indulge in derogatory remarks about women," he tweeted without naming the
JD (U) leader.
Stalin's tweet comes days after Yadav kicked up a controversy with his 'saanvli' remarks, referring to the colour of South Indian women, which created a furore.
Incidentally, DMK's Rajya Sabha member and Stalin's sister, Kanimozhi, had objected to Yadav's remarks on the floor of the upper house.
A defiant Yadav had so far been unapologetic over the issue.