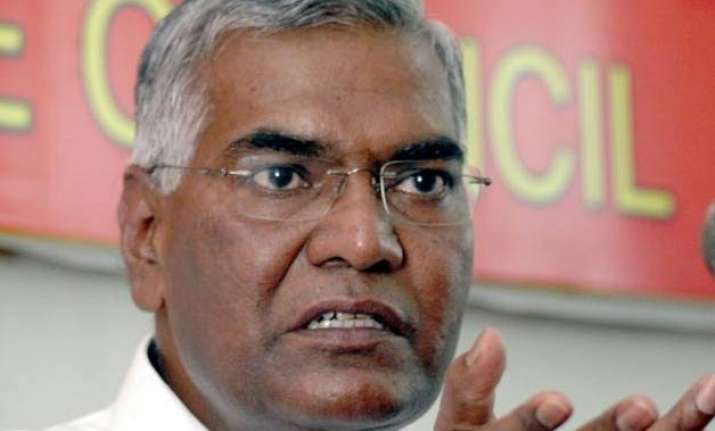 New Delhi: CPI today termed as "outrageous" Sri Lankan premier Ranil Wickramasinghe's remarks that Indian fishermen may be shot if they intruded into their waters and said change in government there has not brought any changes in neighbouring country's policies in this regard.  
"It is an outrageous statement. The change in government in Sri Lanka has not brought about any change in policies towards Indian Fishermen," CPI national Secretary D Raja told PTI.
He said that Sri Lanka is in "complete violation" of international laws and UN conventions on seafarer in international waters. "The traditional rights of Indian fishermen should be protected," he said.  
Raja said External Affairs Minister Sushma Swaraj, who is in Sri Lanka, and Prime Minister Narendra Modi, who is likely to visit that country, should take up the matter.  Wickramasinghe stoked a controversy after suggesting that Indian fishermen may be shot if they intruded into Sri Lankan waters.
Alleging that Indian fishermen were taking away the livelihood of Northern Lanka fishermen, he told a Tamil TV channel that, "If someone tries to break into my house, I can shoot. If he gets killed...Law allows me to do that," he said.  
Raja said India should also demand reopening of bilaterals between both the nations on the Kachchatheevu issue and there should be a review of the agreement.