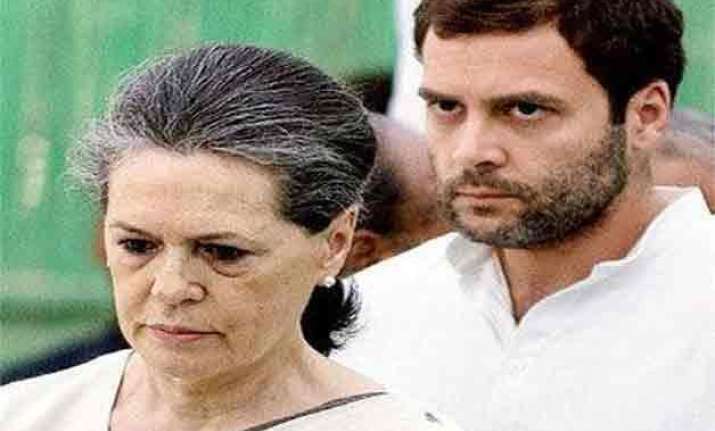 New Delhi: Congress today dismissed any projection of a rift between Sonia Gandhi and Rahul Gandhi and described as "personal opinion" recent remarks by senior leaders Kamal Nath and Digvijay Singh about confusion and generation gap, saying both the Gandhis were running the party
in a "cohesive" manner.
"Various leaders are expressing their personal opinion. As far as us Congress men and the rank and file is concerned, we are extremely happy about the cohesive manner in which Congress President (Sonia) and Vice President (Rahul) are running the party," party spokesperson Rajiv Gowda said at a
AICC briefing here.
Gowda, however, at the same time did not rule out the possibility that Rahul could take over as the party chief some time this year.
"Parkalam" (let us wait and see), Gowda said as he cited the late Congress President K Kamraj's famous Tamil remark when asked whether there will be a generational change upon Rahul's possible elevation as the party chief at the AICC session which is likely to be held in the first week of April.
Asked the same question earlier this morning, Congress President Sonia Gandhi merely said "you will come to know when it happens". Sonia is the longest-serving President of Congress after she took over the reins of from Sitaram Kesari in 1998.
Asked about Sonia's remarks, Gowda said, "We will see it when it happens".
There is intense speculation that Rahul may be elevated at the AICC session likely in the first week of April.
Maintaining that there cannot be two decision-making bodies within one party, nine-time Lok Sabha member Kamal Nath yesterday said that Rahul must be given full responsibility of the party.