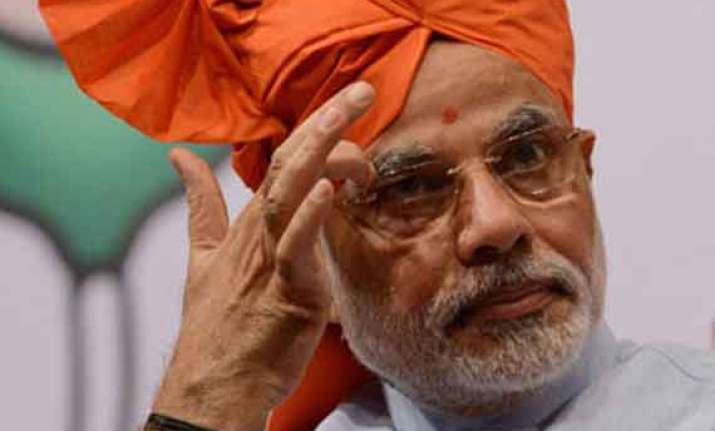 New Delhi: Narendra Modi today said if there are any allegations of wrong-doing or illegal activity against him, he should face a probe like anyone else even if he becomes the Prime Minister.
Asked whether BJP, if voted back to power, will conduct a thorough probe into allegations of irregularities in land deals by Sonia Gandhi's son-in-law Robert Vadra, Modi replied "if there is any allegation of illegal activity against Narendra Modi, any probe against him should continue and Modi should face the whole process.
"Narendra Modi is not above law even if he becomes the Prime Minister", he said in an interview to 'Aaj Tak'.
BJP's Prime Ministerial candidate alleged he has been facing only personal attacks continuously for the last 12 years and his political opponents have now stepped up the tirade. "Almost all abuses in the dictionary have finished," he said.