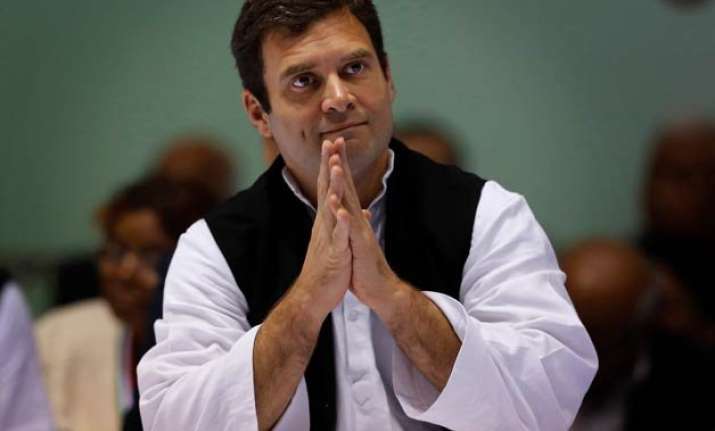 Jaipur: Preparations have been made for Congress Vice-President Rahul Gandhi's two-day visit to Rajasthan starting from tomorrow, state PCC vice-president Archna Sharma said today.
"Preparations for the visit have been made accordingly," she said.
Rahul Gandhi will reach Suratgarh town of SriGanganagar district tomorrow where Congress leaders and workers will welcome him, State Congress Committee President Sachin Pilot said.
Later, he will leave for Hanumangarh where he will hold a 'padyatra' and interact with people there, he added.
On July 17, Gandhi will address a conference of party functionaries at Birla Auditorium here, Pilot said.
Elections to about 125 civic bodies are scheduled for next month and he would address all their incumbent representatives and former functionaries, he said.