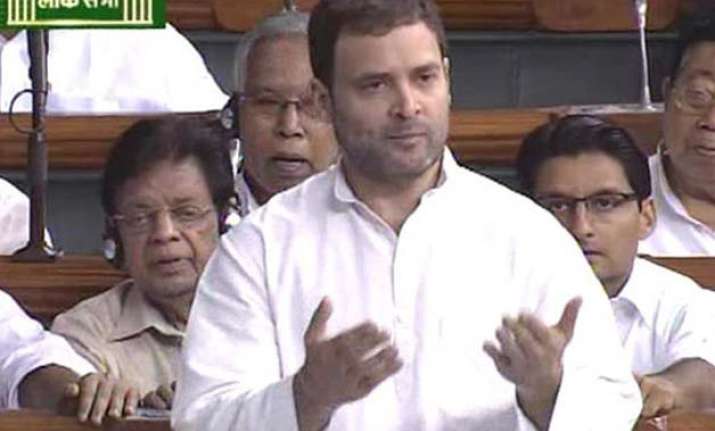 New Delhi: Congress vice president Rahul Gandhi today targeted Prime Minister Narendra Modi's government over farmers' issues in Lok Sabha and said that it is not a government of farmers.
Rahul Gandhi who was in Punjab yesterday to meet farmers hit by unseasonal rain and hailstorms, said, "Hamari sarkar hai, aapki sarkar hai, par kisano aur majdooron ki sarkar nahi hai (It is our government, your government but not of farmers' government)."
Taking swipe at Modi's frequent overseas  tours, Rahul said that now that PM is in India , he should visit farmers in Punjab and listen to them.
Targeting PM Modi's ambitious 'Make in India' campaign, Rahul asked, " Your government promotes Make in India, does farmers who give grains to the country not part of 'Make in India?"
While speaking to reporters outside parliament he added, "'Make in India' is only for crony capitalists."
Replying to Rahul's question, Union Minister Harsimrat Kaur Badal said, "Where was Rahul Gandhi vacationing when the crops of farmers was getting destroyed by hailstorms."
"People of the country are aware of Rahul Gandhi's drama," added Kaur.