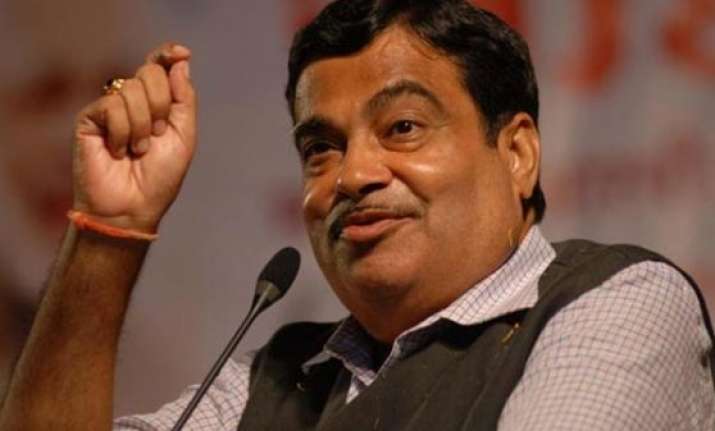 New Delhi: Amid a controversy over religious conversions, Union minister Nitin Gadkari today said that political forces "disturbed" over the victory of BJP are trying to convert the agenda of development into that of vote bank politics.
"This is not an issue within the party. There are some political forces and leaders, who are disturbed over the victory of BJP," he said outside Parliament House here.
"As far as vote bank politics is concerned, which is a very general practice for them and development is not their agenda, they want to convert the agenda of development and good governance into vote bank politics," he said, replying to a question on the issue of religious conversions.
READ MORE: Conversion row: United opposition targets govt in Parliament
"It is vote bank politics and nothing else," the Union Transport Minister maintained.
Asked whether former Prime Minister A B Vajpayee would be conferred the Bharat Ratna, he said the government and the Prime Minister would take "an appropriate decision at an appropriate time."
Lauding the contribution of Vajpayee towards good governance, he said the party wanted to fulfil the dreams of the former Prime Minister in poverty alleviation and free the country from hunger.
"Our dream is to fulfil the dreams of Vajpayee to make India free from hunger and poverty, generate employment and develop the country. We all are on the same track," he said, responding to a query on government's efforts to observe Good Governance Day on December 25.