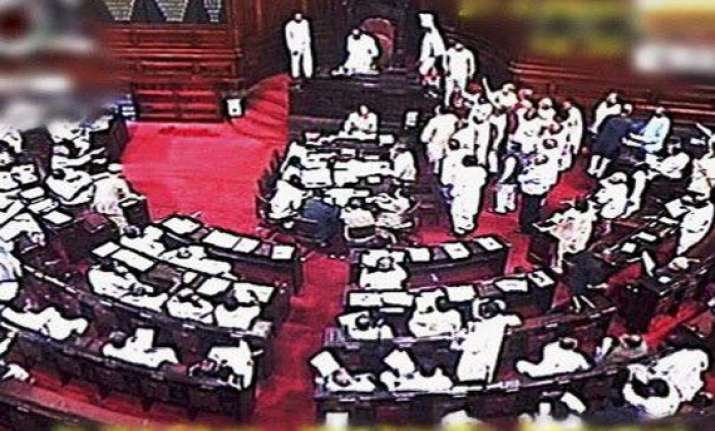 New Delhi: Opposition BJP today forced adjournment of Rajya Sabha till noon over alleged land dealings of Sonia Gandhi's son-in-law Robert Vadra in Haryana.
As Chairman Hamid Ansari took up the first listed question, BJP members were on their feet raising slogans on the issue.    
TDP members displayed shirts with slogan 'Save Andhra Pradesh, Save Democracy' in protest against decision to carve out a separate Telangana state.    
"Please allow Question Hour to proceed," Ansari pleaded with agitated members and asked them to resume their seats.    
With BJP members shouting slogans seeking probe and reply from the government on the Vadra issue, members on the treasury benches too were on their feet but nothing could be heard in the din.    
"Every single rule in the rule book, every single etiquette is being violated," Ansari observed.    
"If the Hon'ble members wish the House to become a federation of anarchists, then it is a different matter," he remarked amid strong protests from BJP members.    
He then adjourned the House till noon.