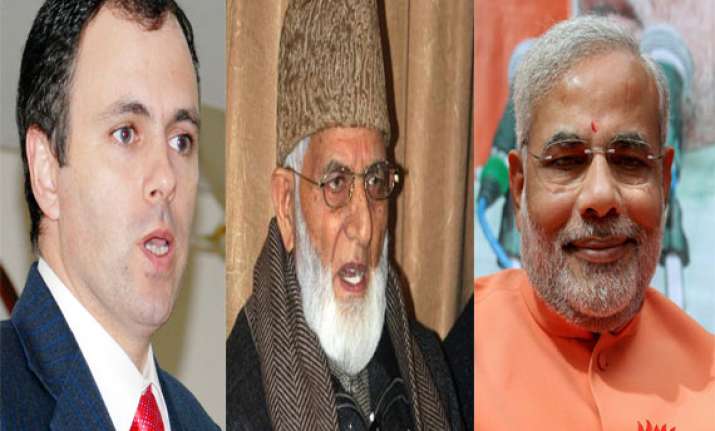 Srinagar:  Amidst a controversy over Syed Ali Shah Geelani's claim that Narendra Modi had sent emissaries to meet him, Jammu and Kashmir Chief Minister Omar Abdullah today questioned the secrecy behind the move and asked the hardline separatist leader to identify the pointmen to establish who was "lying".
With BJP denying Geelani's claims, Omar said the easiest way to find out the truth was to identify the emissaries.
"So SAS (Syed Ali Shah) Geelani has claimed that NaMo (Narendra Modi) sent emissaries to talk to him and other separatist leaders in Delhi, in SASG's case twice," Omar wrote on twitter.com.
"So who is lying SAS Geelani or the NaMo campaign? Easy way to find out - let SASG identify the emissaries who met him on behalf of NaMo," the chief minister said.