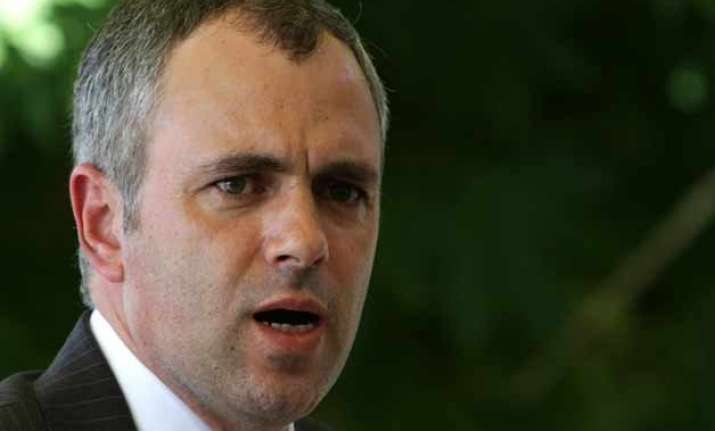 Srinagar: National Conference today advised PDP to stop "fishing in desert" and not twist facts to suit the desire of its patron Mufti Mohammed Sayeed to grab power in Jammu and Kashmir in alliance with BJP.
Reacting to a statement issued by the PDP spokesperson Naeem Akhthar accusing outgoing Chief Minister Omar Abdullah of deriving "sadistic pleasure" over increased ceasefire violations, National Conference spokesperson Junaid Mattu expressed wonder that a simple English sentence was being "twisted" by PDP to suit its desire.
Omar had tweeted yesterday that "if Mufti's BJP alliance hinges on an early resumption of the Indo-Pak dialogue, then the sound you hear are his dreams crashing to the floor."
This tweet was meant about crashing of dreams of the PDP patron and not escalation of tension along with Indo-Pak border, the NC said.
"The PDP spokesperson and its party members should not twist things and distract people's attention from Sayeed's attempts to woo BJP and somehow grab the Chief Minister's seat," the spokesperson said.
The political turn of events has shown that PDP's only goal was to somehow capture the Chief Minister's post and simultaneously create an escape route so that if BJP does not relent to his demands, Sayeed and his party can claim that they scarified the chair, the NC leader said.
"They stand exposed as on today. Do they care about the people, one really wonders?" he asked.
Mattu said the tweets of the party's working President had shown the "ugly face" of PDP which was moving with a single point agenda of grabbing power.
"Reality bites and after the tweets of the National Conference President, it has bitten them so hard that they have started fishing in desert," he added.