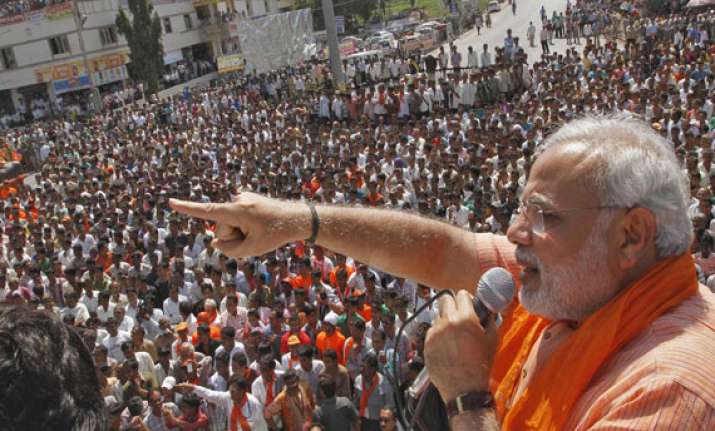 Chennai: BJP's prime ministerial candidate and Gujarat chief minister Narendra Modi will be visiting Chennai today to address the 2013 Nani Palkhivala memorial lecture at the Madras University's centenary auditorium.
Modi will also release Arun Shourie's book "Self-deception: India China policies".
More than 5,000 policemen from Armed Reserve wing have been deployed for Modi's security, with the entire campus  and Madras University Centenary Hall sanitized.