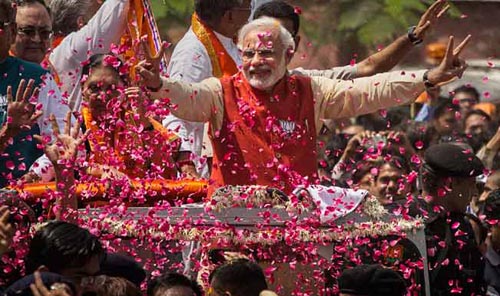 1. There was a time when it was not usual  to see government officials coming  to their offices on time. But now, within a span of 100 days, times have changed. Peons, bureaucrats and ministers have to reach office by 9:30 am – No exceptions.
To cap it all, Union Ministers give surprise visits to their officers. Punctuality is rewarded and lethargy is reprimanded. Ministers politely ask late comers to rest at home.
 
2.    Throughout Narendra Modi's election campaigns, he spoke about 'minimum government' and 'maximum governance'. Keeping to his words, the Prime Minister has had 17 departments and ministries clubbed into seven categories to ensure smoother execution of work. More administrative restructuring is in process. This will also ensure speedy decision making.