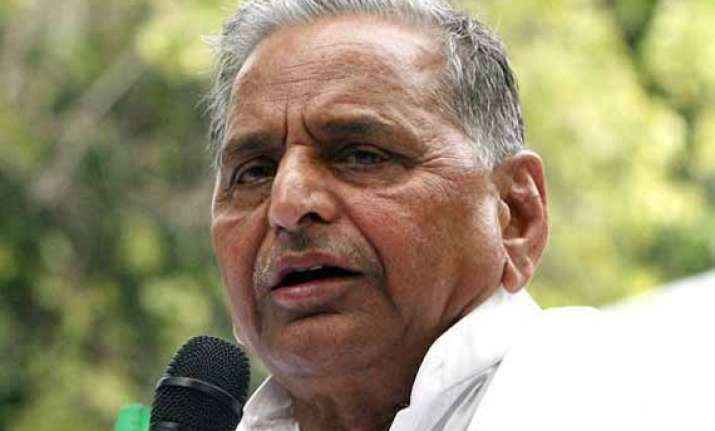 Allahabad: Samajwadi Party leader Mulayam Singh Yadav Sunday launched a scathing attack on the BJP's prime ministerial candidate Narendra Modi, calling him "a killer of humanity".
Addressing a large gathering at the Parade ground here, Yadav took on the Congress as well, saying both the major parties were detrimental for the country's prosperity.
Mulayam Singh Yadav, the Samajwadi Party veteran said, made fun of BJP president Rajnath Singh's overtures to Muslims.
"After (committing) mass murders, the BJP is now seeking an apology. Can this be accepted?"
Claiming that Modi's charisma would not work in Uttar Pradesh, Yadav denounced the so-called Gujarat model of development.
"There is nothing in Gujarat. Experts have said that the most dirty and polluted rivers are in Gujarat."