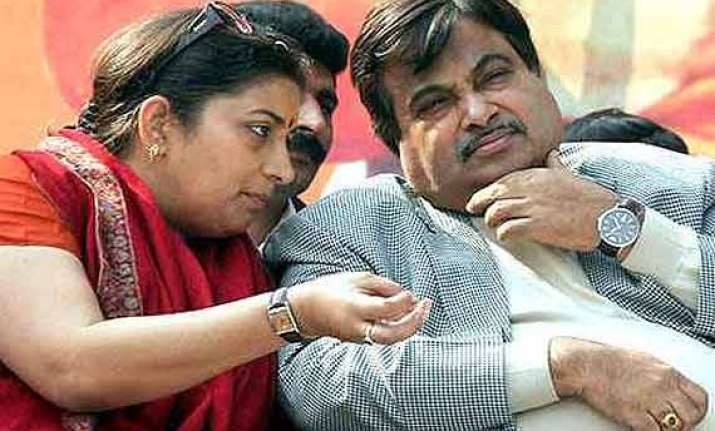 New Delhi: It seems as if Modi's ministers of cabinet are on a weight reduction spree these days. Starting from Nitin Gadkari to Arun Jaitley to Smriti Irani, most of them are suffering from obesity and hence choosing various techniques to reduce weight and match the vigor and vitality of their lead.
Where some have chosen dieting and gymming, others have resorted to various 'Yogasans' to reduce the extra tyres. There are some who have started following a strict diet regime as compared to those who have made morning walk an essential part of their daily routine. Then there are those too who have either started skipping their dinners or have reduced their daily diet.
If sources are to be believed then Road, Transport and Highway Minister Nitin Gadkari and Urban Development Minister Venkaiah Naidu have even undergone weight reduction surgeries in past in order to lose weight.
Not known, whether it is an inspiration from Mr. Modi or consciousness towards fitness but almost all of them have made their minds to follow regimes and rituals to keep themselves physically fit. Infact, our dear Prime Minster has also lost weight after becoming PM. It is known of him that he does Yoga on daily basis to keep himself fit.
Now, following his footsteps even some of his laidback ministers have also started becoming self-disciplined. One important fact is this also that one of his top 6 ministers who was otherwise habitual of getting up late has also added early morning walk to his daily schedule.