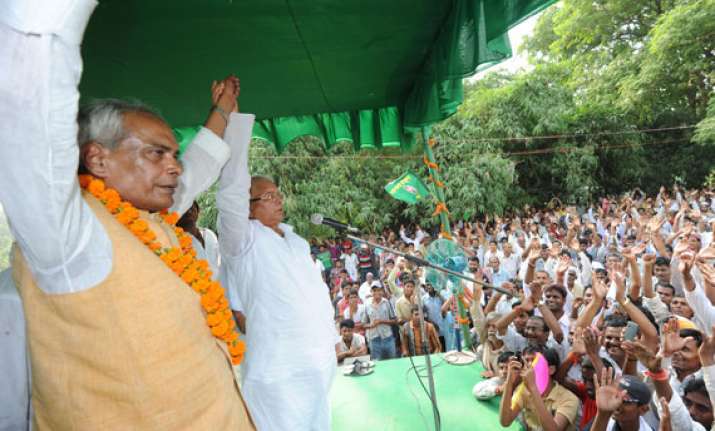 Siwan (Bihar), May 28: An FIR has been registered against RJD candidate for Maharajganj by-poll Prabhunath Singh for allegedly misbehaving with a trainee IAS and another senior district official on poll duty, police said today.
The FIR was registered against Singh at Bhagwanpur police station in Siwan district last night on the basis of the complaint by district agriculture officer Bharat Pratap Singh.
As per the complaint, the district agriculture officer along with trainee IAS officer Amit Ranjan Ghosh were checking vehicles at Bhagwanpur market area when they stopped a vehicle of the cavalcade of the RJD nominee which did not have the Election Commission's approval.
The vehicle was found to be carrying a large quantity of hand bills of the RJD candidate, who when informed that the vehicle had been stopped, came to the spot and spoke badly to the officials.
He accused the officials of being soft on NDA leaders, who he alleged, where moving around in Maharajganj parliamentary constituency area in cars fitted with red beacon in utter violation of the poll code.
His supporters also allegedly snatched away the video camera of the trainee IAS officer.
Prabhunath Singh is pitted against JD(U)'s P K Shahi and Congress' Jitendra Swami in the Maharajganj by-election slated for June 2.