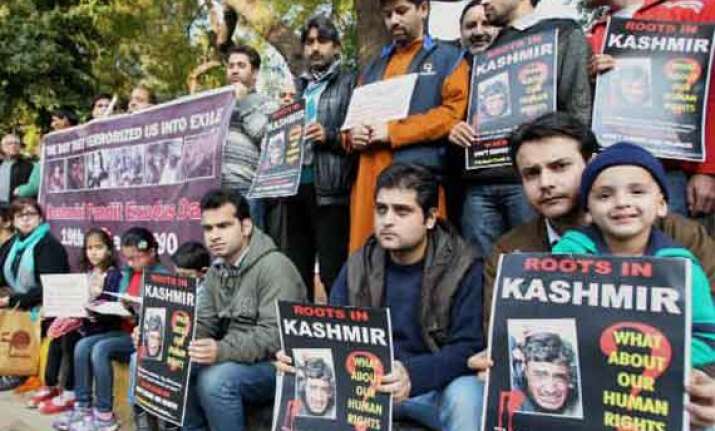 New Delhi: A group of Kashmiri Pandits today held protest here over recent remarks by Jammu and Kashmir Chief Minister Omar Abdullah that the exodus of the community from the Valley took place in 1990 when Jagmohan was the Governor.
Holding placards, the Pandits raised slogans at Jantar Mantar against Omar and said his remarks of blaming BJP for the exodus was akin to "not acknowledging the real reason and the people" responsible for it.
The protests held by Jammu-based organistaion Youth 4 Panun Kashmir (Y4PK) and joined by Roots In Kashmir (RIK), condemned Omar's statements on the issue.  "We are tired of listening to rhetoric and being refugees in our own country," Amit Raina of Roots In Kashmir said.  
Omar recently in a rebuttal to BJP leader Narendra Modi's attack on him and NC chief Farooq Abdullah that their family "communalised" the state had said, "When Kashmiri Pandits left the Valley, Jagmohan, who has not parted ways with BJP yet, as far as I know, was ruling the state (as Governor).
Farooq Sahib was not in power."