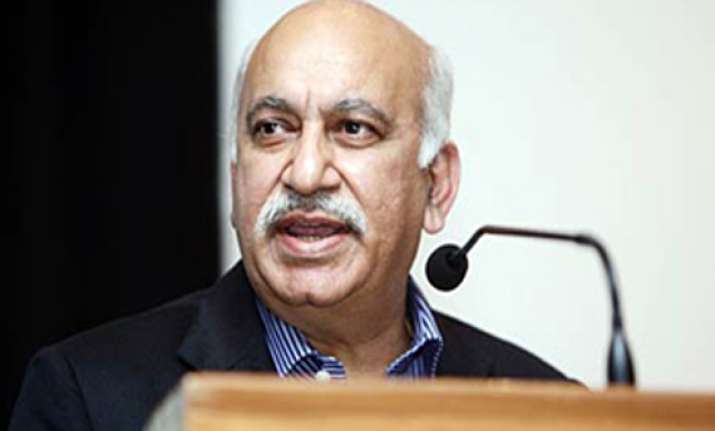 New Delhi: Author and senior journalist M J Akbar today joined BJP in the presence of party president Rajnath Singh.
Akbar, who was earlier known to be close to Congress, switched over to the BJP bandwagon ahead of the Lok Sabha polls.
He said that he has come back in politics for its policies and work to bring the nation back into a "recovery mission".
"I have come back to politics because of policy (main rajniti me niti ke liye wapas aya hu). The crisis in front of the country is known to all. This is an opportunity to do whatever little we can do for our country," he said after joining the party.
"It is our duty to join hands with the voice of the nation and bring the country back to a recovery mission. I look forward to working in BJP," he told reporters.
This is not Akbar's first stint with politics as he had earlier contested the elections from Kishanganj in Bihar on Congress ticket.
Welcoming the senior journalist in the party fold, BJP president Rajnath Singh said people working in different areas like sports, politics, films and literature have joined the party.