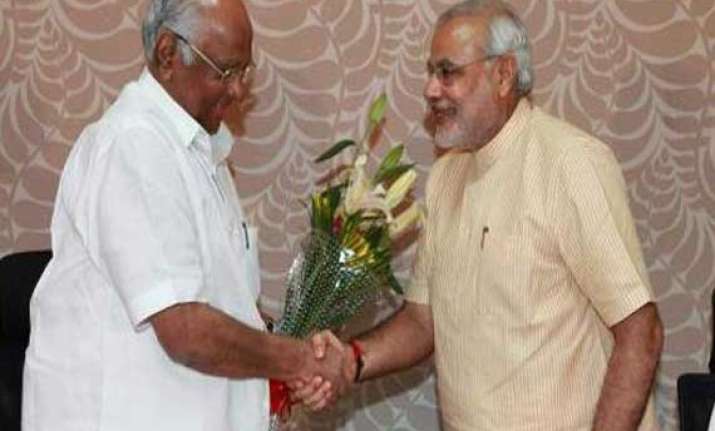 Thane (Maharashtra): Nationalist Congress Party supremo Sharad Pawar, who had recently denied having a secret meeting with Gujarat chief minister Narendra Modi, on Saturday said meeting Modi is not a crime.
Inaugurating a newly built Indoor Stadium in Thane, Pawar said, "as Agriculture Minister it is my responsibility to raise foodgrains production and implement Food Security Act.
"I visit several states. I went to West Bengal and met chief minister Mamata Banerjee, met Shivraj Singh Chouhan in Madhya Pradesh, met Naveen Patnaik in Odisha, met Tarun Gogoi in Assam, and when I went to Ahmedabad, I met Narendra Modi.
"But of late, there is only issue that is in the news. Why Sharad Pawar met Modi. What is wrong in it?
"I don't understand, did I meet a Pakistan? Did I meet a Chinese? As a people's representative, it's my responsibility to meet people's representatives from any state for the nation's development and in the interest of common people".