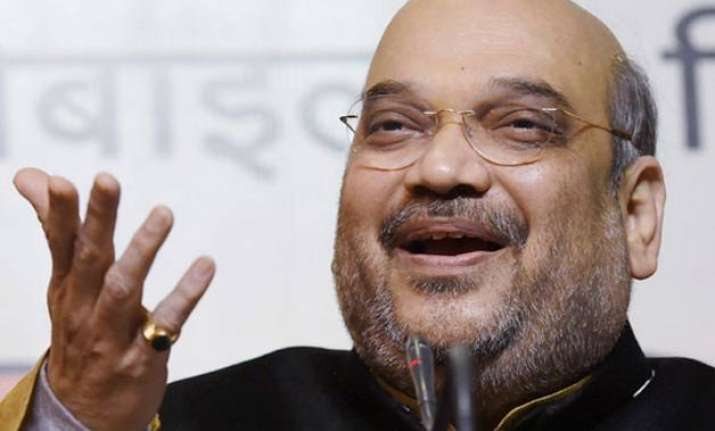 Ahmedabad: BJP president Amit Shah on Thursday said here that the countrymen, who were facing numerous problems, saw a ray of hope in the Prime Minister Narendra Modi.
During his 'public contact meeting' in his Assembly constituency Naranpura, Shah, who is an MLA, said India was facing several problems. "We are fortunate that we are living in Gujarat. Otherwise India is surrounded by many problems. People are eagerly waiting to get their problems solved. I am having no hesitation in saying that every Indian has full faith in our Prime Minister that he will end their woes," he said.
"I am not here to count the achievements....But I have seen that people now have a positive feeling that times are changing. I accept that I could not meet you during last ten months as I was busy travelling across India to strengthen the party. Though our councillors have tried to solve your problems, I know you must have felt the absence of your MLA," he said.
"Now I am relatively free, and there is no election in the country till October. So I have decided to spend more time with you. I will remain among you all this month..." he said. Talking about his experiences across the country in the last ten months, Shah said though the country has immense diversity, there are "common elements of Indian-ness as well as Hindutva in each culture".