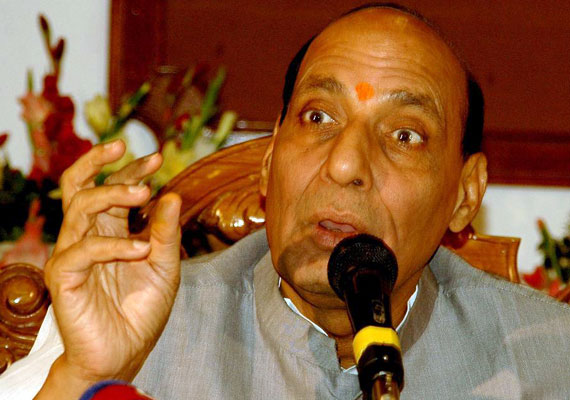 New Delhi: The government should not acquire agricultural and irrigated land as it can lead to food shortage, said BJP President Rajnath Singh Thursday.
Initiating the debate in the Lok Sabha on the land acquisition bill, Rajnath Singh said: "We feel that if the farmer does not agree to acquisition of land under agriculture, it should not be done under any provision. We could soon face a food shortage."
"Under no circumstances should you acquire irrigated land and agricultural land. You should make do with wasteland," he said.
The BJP president said the land acquisition bill has digressed from its initial aim. "The farmer has an emotional attachment to his land. In our culture we give land the status of mother."
He questioned as to why the government had not kept the norms of prior consent for acquisition of land uniform.
He said that "people affected by projects will be gauged by social impact assessment and environmental impact assessment" and wanted to know when the social impact assessment and the environmental impact assessments be made.
"Reading your bill one feels that this would begin after the process of land acquisition begins," he said, adding social and environmental impact assessment should be done in a time-bound manner.
Rajnath Singh drew attention to a clause in the bill on "urgency" of land acquisition. Under this clause, social impact assessment will not be necessary when the land is acquired in urgency.
"I feel that social and environmental impact assessment are necessary and no matter under what clause land acquisition takes place these should not be done away with."
The land acquisition and rehabilitation bill seeks to give fair compensation to those who lose their land. The bill seeks to replace an almost 120-year-old law enacted in 1894 during British rule.