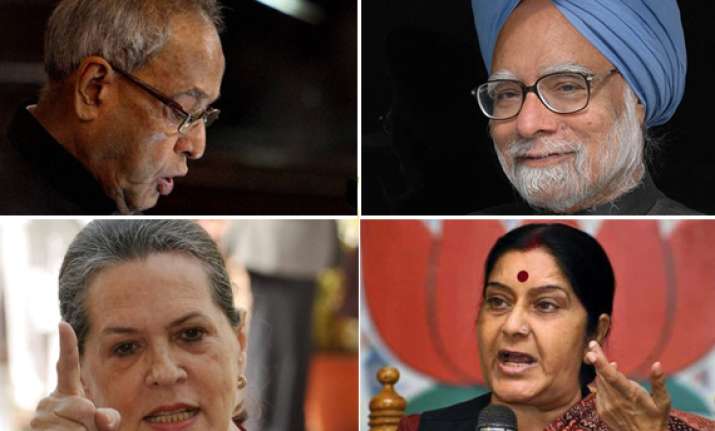 New Delhi, Dec 29: India's leaders Saturday condoled the death of the young woman who was brutally gang-raped and tortured Dec 16 in the capital. The girl died in Singapore's Mount Elizabeth Hospital early Saturday.
Here are excerpts from what they said:
President Pranab Mukherjee:
"She was a brave and courageous girl who fought till the very last minute for her dignity and her life. She is a true hero and symbolises the best in Indian youth and women. The nation will mourn the passing of this brave daughter of India. At the same time, let us resolve that this death will not be in vain. We will do everything possible to ensure that such an incident never happens again."