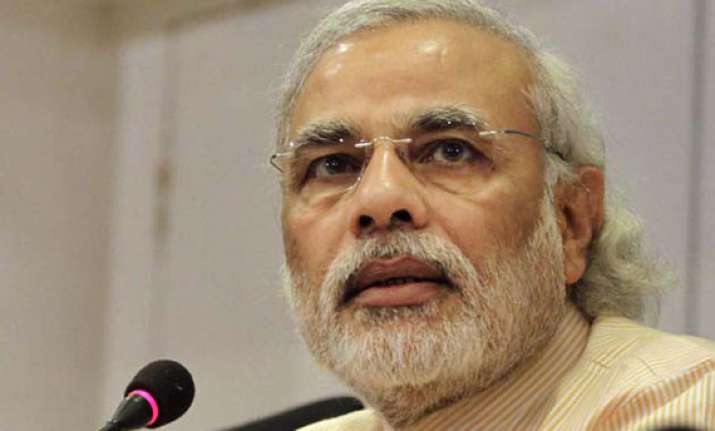 Balotara (Barmer): Accusing Congress of hatching conspiracies through CBI to send him behind bars, Narendra Modi today said the party and its "agents" could not harm him despite "working overtime" in the last ten years.
"CBI worked round the clock to implicate and send me behind bars. Madam Sonia's government and agents worked overtime to ruin me but what happened? I came clean," Modi said, addressing a public meeting in support of Sonaram, BJP candidate from the keenly watched constituency of Barmer.
Barmer constituency in Rajasthan has generated a lot of interest as expelled BJP leader Jaswant Singh is contesting from here as an Independent, defying the party.
He said that this is the first election when ruling party is grouping with its partners, making all efforts to make other allies not to retain power, but to stop him from being Prime Minister.
"They have only one agenda --- stop Modi. Why they are restless and upset and why they are conspiring because they know that if Modi comes (to power), where will be their place after May 16," he taunted.